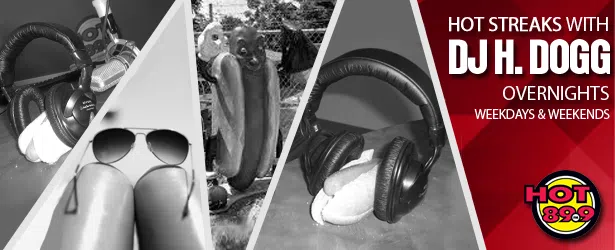 Heralded as North America's most talented DJ, The New HOT 89.9 is proud that DJ H. Dogg calls this place home. When not gracing the airwaves, DJ H. Dogg spends his days taking long walks on the beach, singing in the shower, breakdancing and cooking. In fact, DJ H. Dogg has won numerous awards for a number of his signature dishes. His specialty? BBQ.
Wanna hear a song, or perhaps you just want to chat?
You can call with requests, but he won't answer. He doesn't have arms.
Phone: 613.750.8990