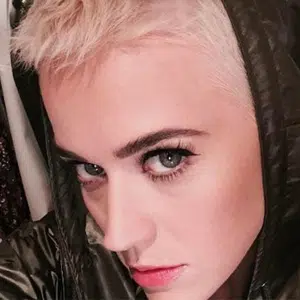 Kelly Ripa has a new co-host… Ryan Seacrest! Since former cohost Michael Strahan's surprise departure in April 2016, Kelly has had numerous guest hosts, including Anderson Cooper, Andy Cohen, Jerry O'Connell, Rob Lowe, Seth Meyers, and husband Mark Consuelos.
Beyoncé's long-time BFF Kelly Rowland revealed over the weekend that she doesn't treat Bey any differently when she's pregnant. "She likes to have fun, so we're not treating her like a pregnant lady! She likes to have fun!" Kelly made the comments while walking the red carpet at the Wearable Art Gala on Saturday, which was organized by Beyoncé's mother Tina Lawson. Queen Bey, who is currently pregnant with twins, showed off her growing belly at the event in a formfitting, cleavage-baring red gown that she paired with a large, intricate flower crown.
This not a drill! One Directioner-turned-solo artist Harry Styles announced on Friday that he's embarking on a 2017 world tour kicking off on September 19 in the U.S. The trek will hit such major American and Canadian cities as San Francisco, L.A., Nashville, Chicago, New York, Boston, Toronto, and Philadelphia before hopping the pond on October 25 for a European leg that begins with a show in Paris. The tour is currently scheduled to run through December with a two-night stand in Tokyo. All tickets (excluding Japan) go on sale May 5. Billboard notes that the tour is bypassing stadiums and arenas, instead offering fans a more intimate environment in theaters worldwide. Harry premiered his debut solo single "Sign of the Times" earlier this month; his self-titled debut album drops May 12.
Katy Perry is in hot water (again) after comparing her previous black hair colour to former President Barack Obama. Katy was answering fan questions on Instagram Live over the weekend. Someone wrote that they missed her "old black hair", Katy responded sarcastically, "Oh, really? Do you miss Barack Obama as well? Oh, OK. Times change. Bye! See you guys later." Critics of the comment were quick to take to Twitter, writing things such as, "The reference to former Pres. Obama was offensive & a poor, tasteless attempt at humour. Your privilege is showing." A second person added, "Sometimes when I think that the world is an awful place, I remember that Barack Obama has more Grammys than Katy Perry, and I feel better."
An anonymous hacker has released five episodes of Orange Is the New Black's Season 5 after Netflix reportedly failed to meet the criminal's financial demands. The hacker, who goes by the handle of "thedarkoverlord," kicked off the leak by publishing the premiere episode for the forthcoming season on Friday.The hacker isn't stopping with the hit Netflix show. The cybercriminal claimed via Twitter to have unreleased shows from ABC, Fox, National Geographic and IFC.
In a message posted Saturday, thedarkoverlord wrote: "It didn't have to be this way, Netflix. You're going to lose a lot more money in all of this than what our modest offer was. We're quite ashamed to breathe the same air as you. We figured a pragmatic business such as yourselves would see and understand the benefits of cooperating with a reasonable and merciful entity like ourselves."
Ciara and husband Russell Wilson welcomed a little princess into their life on Friday, a baby girl named Sienna Princess. According to Instagram posts by both parents, Sienna arrived at 7:03pm and weighed in at 7 pounds 13 ounces. Their posts featured a photo of a still-pregnant Ciara next to crashing ocean waves with a caption that read, "Dear Sienna Princess Wilson, No matter how big the wave, we will always be your calm in the storm. We love you. Love, Mommy & Daddy." The couple also shared a black-and-white video on social media Sunday which shows them spending time together during the final days of Ciara's pregnancy. Sienna joins big brother Future Zahir, Ciara's 2-year-old with ex Future.
Ja Rule's "luxury music festival," the Fyre Festival was supposed to take place in the Bahamas this weekend, but it fell apart in a major way on Day One. It was chaos . . . the organizers weren't prepared to handle the crowds, and conditions were bad. The food was pieces of cheese on slices of bread along with salad without dressing, the "luxury cabanas" were actually disaster relief tents, and then the acts started canceling at the last minute.
Tickets cost between $1,000 and $12,000, and so naturally people were furious. Eventually, the festival was postponed indefinitely, and the organizers admitted they botched it, and guests will get refunds. Ja Rule Tweeted that everyone was safe. And the fact that he had to say that shows how serious the situation was.
Selena Gomez is speaking out in support of her Netflix show 13 Reasons Why. The show has been accused of glamorizing suicide. Selena, who served as executive producer of the show, says, "I just wanted it to come across in a way that kids would be frightened, but confused — in a way that they would talk about it because it's something that's happening all the time." Critics hailed the show, which tells the story of a teenager who committed suicide, leaving behind thirteen tapes for thirteen classmates explaining their role in influencing her to end it all. Some observers, schools and suicide prevention groups were not as pleased, saying the show could be a "trigger" for young viewers with suicidal feelings.
Michael Jackson's daughter, Paris, who attempted suicide herself, wrote on Tumblr, "Don't watch it. Do not watch this f—d up mess of a show. If you're suicidal, if you're depressed, if you self-harm, and/or if you have any trauma associated with that, please do not watch this show."
Shannen Doherty announced on Instagram Friday night that her breast cancer is in remission. That's good news, obviously, but she said, "As every single one of my fellow cancer family knows, the next five years is crucial. "Reoccurrences happen all the time. Many of you have shared that very story with me. So with a heart that is certainly lighter, I wait. In the meantime, decisions. Reconstruction which is several surgeries. "Decision on taking a pill for the next five years that comes with its own set of problems and side effects. I am blessed, I know that. But for now . . . remission. I'm going to just breathe. #cancerslayer"
Ever wonder what Blake Shelton does while you're begging him to come back to the stage for an encore? Yep, you guessed it. He knocks back a stiff one. Raelynn opens a lot for him and that's how it came up. She said, "He always does an after-the-show shot at the bottom of the stage. Everybody will go back there and he'll do a shot and then go up and finish and do two more songs for his encore." She said his alcohol of choice changes, but I'd be shocked if he didn't have a regular stash of his Smithworks vodka ready and waiting.