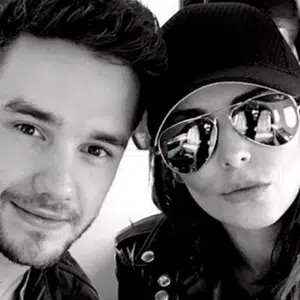 Last night all the stars were out and looking fabulous for the white-and-blue carpet at the Met Ball. Selena Gomez and The Weeknd hit the carpet together. Apparently they felt it was the perfect place for a little PDA. At one point Selena whispered, "I love you" into The Weeknd's ear. Just last year The Weeknd walked that carpet with his ex, Bella Hadid… this year Bella's mom and brother walked the carpet right behind The Weeknd and Selena… awkward.
Jaden Smith turned heads last night by arriving at the event with a handful of his own bleached dreadlocks. He also carried a wireless speaker blasting while walking the carpet. When talked about the old pile of dreadlocks he was carrying he said he couldn't bring his sister as his date, so he brought the hair instead.
Rihanna honored the star of the night–Comme des Garcons designer Rei Kawakubo–by wearing a voluminous, layered colorful creation straight out of the designer's Fall 2016 runway show. Solange also showed up in a black and white Thom Browne parka dress that featured a long puffy train with a black top and white bottom and bore a strong resemblance to a sleeping bag.
In a new interview, "Growing Pains" actor Kirk Cameron said that wives basically need to be subservient to their husbands. And he's got the Bible to back him up.
He said, "Wives are to honor and respect and follow their husband's lead, not to tell their husband how he ought to be a better husband.
"When each person gets their part right, regardless of how their spouse is treating them, there is hope for real change in their marriage.
"A lot of people don't know that marriage comes with instructions. And, we find them right there in God's word."
Kirk was referring to the Book of Colossians, which says, 'Wives, submit yourselves to your husbands, as is fitting in the Lord."
Nearly five weeks after welcoming their baby boy, Liam Payne and Cheryl Cole have reportedly settled on the name Bear Payne. "Liam and Cheryl couldn't decide on a name for ages and kept to-ing and fro-ing between options," an insider tells The Daily Mail. "But they both loved Bear and settled on it a few days ago. Despite the sleepless nights, the couple are completely smitten with little Bear." Other celebrities who've used the unique moniker include Jamie and Jools Oliver, Alicia Silverstone and Kate Winslet. Payne and Cole welcomed their Bear into the world on March 22.
Ed Sheeran has revealed that he will serenade Arya Stark in his highly-anticipated guest appearance on the upcoming season of Game of Thrones. Ed says, "I just do a scene with Maisie [Williams], I don't really know what I'm allowed to say… I sing a song and then she [Arya] goes, 'Oh, that's a nice song,' and I go, 'It's a new one' and then there's other lines." Ed is a huge fan of Game of Thrones and Masie is a huge fan of the musician. Season 7 of the HBO series returns on July 16.
Joe Jonas and Sophie Turner were spotted getting "very cozy" in a dressing room at eco-friendly clothing store Reformation in New York over the weekend. (How romantic.) "They were both in workout gear, and she was trying clothes on for him in the dressing room, every now and then they would get giggly and touchy, and he would disappear into her dressing room for a few minutes at a time," according to one witness. The source adds of the 27-year-old DNCE frontman and the 21-year-old Game of Thrones actress, "People in the store saw. They were all over each other."
A man who has allegedly been stalking Kris Jenner was arrested outside her Hollywood Hills home on Monday. Officers from the Lost Hills police department arrested Joshua Jacobs for felony stalking outside her home. Joshua broke the arm at the security gate in the reality star's gated community and made it to the front of her house, where her private security stopped and detained him until police arrived. Joshua also had a sign-in sheet that Kris' security uses, which authorities believe he stole. It's likely he'll be charged with theft, in addition to stalking.
After rumours started floating around last week that Jesse Williams was rebounding from his divorce with actress Minka Kelly, my source is telling me that they actually started seeing each other last year… while he was still married. Jesse only announced his split last month, but back in January Minka posted a photo of herself and Jesse. The two both appeared in The Butler in 2013 so they've know each other for a while… who knows when they first hooked up.
Celebrity trial lawyer Mark Geragos is going after Ja Rule's Fyre Festival with a huge $100 million class-action lawsuit that he filed Sunday in a U.S. District Court in California. The lawsuit names not only Ja Rule, but models like Kendall Jenner, Bella Hadid and Emily Ratajkowski, who helped promote the event on social media. Mark filed on behalf of client Daniel Jung, who wants $5 million over the "festival's lack of adequate food, water, shelter, and medical care." The suit adds that poor planning "created a dangerous and panicked situation among attendees–suddenly finding themselves stranded on a remote island without basic provisions—that was closer to The Hunger Games or Lord of the Flies than Coachella." Mark anticipates ultimately rounding up "more than 150" plaintiffs to push the damages up to $100 million. Over the weekend, Ja Rule responded to the postponement of the festival by claiming the chaos was "Not my fault" and insisted the fest was "Not a scam."
Netflix has announced plans to add more warnings on its series 13 Reasons Why after many viewers criticized the show's depiction of suicide and mental health. "While many of our members found the show to be a valuable driver for starting important conversation with their families, we have also heard concern from those who feel the series should carry additional advisories," Netflix says in a statement shared by The Hollywood Reporter. "Currently the episodes that carry graphic content are identified as such and the series overall carries a TV-MA rating. Moving forward, we will add an additional viewer warning card before the episode as an extra precaution for those about to start the series." 13 Reasons Why revolves around the story of 17-year-old Hannah Baker, who takes her own life and leaves behind audio recordings for 13 people she says contributed to her decision.
Speaking of Netflix… it has been announced that season five of the political thriller House of Cards will be released on May 30.
Niall Horan has announced a new single titled "Slow Hands." It's the second solo offering from the former One Direction singer after dropping "This Town" late last year. It will be out this Thursday! "This Town" was released in September 2016 and ultimately grabbed a top 20 spot on the Billboard Hot 100.
Jimmy Kimmel doesn't get serious very often, but he did in his monologue last night, where he talked about how his newborn son was born with a heart defect. And naturally, he fought back tears through the whole thing.
Jimmy's wife Molly gave birth to their second child two weeks ago. His name is Billy, and when he was just three days old, he had to undergo open heart surgery at the Children's Hospital in Los Angeles.
He started off by saying, "I have a story to tell about something that happened to our family last week, and I'm sorry . . . it was a scary story, and before I go into it, I want you to know that it has a happy ending, so don't get too upset."
He said Billy appeared to be healthy at first, but then one of the nurses noticed something wrong, and when they looked into it, they discovered that he had a hole in the wall of his heart.
Fortunately, the surgery went well and Billy is already home with his parents. Jimmy thanked a long list of doctors and care providers, and then asked for people to donate to the Children's Hospital.
It is now official! Kelly Ripa's new co-host is Ryan Seacrest! In a statement, Kelly said, "Ryan is a quintessential broadcaster and at the top of his game. I'm thrilled to start my mornings with him every day, and we are so fortunate at 'Live' to have him join the family."
During the opening of the show yesterday Ryan said he texted a few close friends and said he had some exciting news . . . and he joked his friends guessed it was one of three things: That he was getting engaged, having a baby, or coming out of the closet.
Ryan and Kelly have been friends for over a decade. They first worked together in 2005, when they began a four-year run co-hosting the Walt Disney Christmas Parade together.
Obviously, your first question is: 'How does Ryan have time for this?' And that actually isn't clear. He doesn't have "American Idol" on his plate anymore, but he's keeping all the rest of his gigs.
He'll continue hosting his radio show, although he's moving his studio from Los Angeles to New York. He'll also continue hosting red carpet specials for the Oscars, Grammys, and Golden Globes on E! . . .
As well as ABC's "New Year's Rockin' Eve", among his other specials. His production company will continue to operate in L.A., as will his fashion company, and his entrepreneurial and philanthropic work. He's planning to fly back to L.A. every weekend.