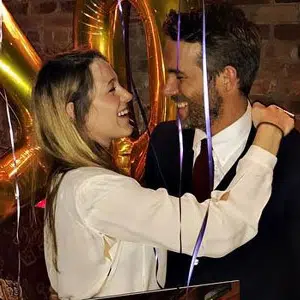 Johnny Depp and his former business managers are in a legal battle right now. Johnny is suing them for allegedly mismanaging his money and they are suing Johnny for unpaid wages.
Thanks to these suits we have learned that Johnny spent $5 million to acquire a special cannon from which to shoot the ashes of his late hero Hunter S. Thompson. We have also learned that he spends $30,000 per month on wine. And he generally blew through about $2 million per month in expenses related to his several estates, cars, yachts, staff and high-flying lifestyle.
The latest fascinating tidbit is that Johnny refuses to memorize his lines.
In a 38-page amended complaint, lawyer Michael Kump reportedly wrote: "Depp insisted that this sound engineer be kept on yearly retainer so that he no longer had to memorize his lines." And apparently, the sound engineer doesn't come cheap, demanding a salary reported to be well into the six-figures.
When Kim Kardashian turned up solo at the 2017 Met Gala in New York on Monday, she turned heads primarily because she looked so stunning in her simple, uber-luxe off-the-shoulder Vivienne Westwood Couture dress. But many were also gawking because she was missing the ultimate arm candy: husband Kanye West. The duo has been the undisputed "It" couple since attending together in 2013.
Vogue's André Leon Talley asked Kardashian where her Kanye was at and she said simply: "He's at home. He's been taking some time off and really loving that."
My source tells me Kanye is doing a lot better, but is still trying to avoid scenes like the Met Gala that could induce stress or anxiety. He's just not quite there yet.
So how did it end for that guy who asked Emma Stone to his prom? Well she couldn't go because of her filming schedule. But she did send him a corsage and boutonniere with a handwritten note that read: "Jacob, A little something for you and your lucky date tomorrow. Have a great time! Much love, Emma Stone." The kid, Jacob Staudenmaier ended up asking fellow high schooler Caitlin Teefy to go with him.
They've reached peak cuteness! Ryan Reynolds really digs his wife, Blake Lively. So much so, he was able to romantically count the ways on the fly when prompted to by the photographer Brandon Stanton of Humans of New York.
The very popular photo series collects interviews and portraits of usually anonymous New Yorkers around the city. But this time, he captured Ryan's thoughts… of Blake, Ryan said: "[S]he always responds with empathy. She meets anger with empathy. She meets hate with empathy. She'll take the time to imagine what happened to a person when they were 5 or 6 years old."
He goes on to explain how thoughtful she is and how – sob! – it has made him a much-better person as a result.
"And she's made me a more empathetic person," Ryan said. "I had a very fractured relationship with my father. Before he died, she made me remember things I didn't want to remember. She made me remember the good times. The two married in 2012 and have two daughters together.
Amy Schumer's dad finally got to meet the love of his life, Goldie Hawn. Yesterday Amy shared a video on her Instagram of her dad, Gordan, meeting Goldie. He was crying he was so moved by it all. When Goldie walked in she too got a little emotional and told him she was so happy to be there. Amy has opened up in the past about Gordon's 20-plus year battle with multiple sclerosis and how it has affected their family.
Lenny Kravitz performed a Prince Tribute at the Rock N' Roll Hall of Fame ceremony… best Prince tribute yet!!! https://www.youtube.com/watch?v=bda_gR_xeQ0&feature=youtu.be
Zayn Malik is facing backlash after encouraging fans to donate money to his mom's best friend so that she can seek treatment for lung cancer. The singer recently tweeted a link to Ayesha Daniels' GoFundMe page and wrote, "This is my mum's best friend. Please help in any way possible." Critics were quick to slam Zayn for his public appeal and wonder why he wasn't footing the bill himself. "You're the one with millions. YOU help," one tweeted. Another wrote, "He could have completely paid for it. He doesn't need our help. He's filthy rich." Ayesha herself has since defended Zayn. "I asked my 'nephew' to drum up some publicity for me, by way of highlighting my page and illness," she explained. "Never, ever would I ask him for financial help in any way."
According to my source, Oscar nominee and "Love Myself" singer Hailee Steinfeld is secretly dating Justin Bieber. Apparently they've been together for over a month and were introduced by their mutual pastor, Carol Lentz. A lot of things add up here; on Monday Hailee and Justin met up after the Met Gala and last month Justin was photographed riding in an SUV while FaceTiming on his phone with none other than Hailee.
Jessica Biel has admitted she doesn't want her son Silas to be a musician like his dad Justin Timberlake. She says she wants him to pursue a career in medicine or engineering. The truth is she can't imagine having a 30-year-old son who is a struggling musician and she's looking to make he doesn't take that route.
Remember Winona Ryder's goofy faces at the "SAG Awards" earlier this year? Well, they could win her a trophy at this Sunday's "MTV Movie and TV Awards" . . . thanks to the new category they just announced: Trending.
She's up against Melissa McCarthy's Sean Spicer impression on "SNL", Lady Gaga's "Carpool Karaoke", Channing Tatum and Beyoncé doing "Run the World (Girls)" on "Lip Sync Battle",
"Wheel of Musical Impressions with Demi Lovato" from "The Tonight Show" and Dr. Phil's "Cash Me Outside" girl.