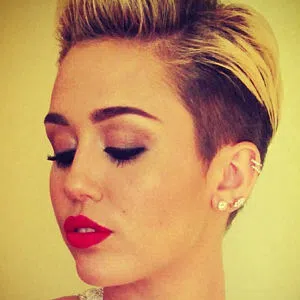 Where is Taylor Swift? I'll tell you, she's busy working! She is "entirely focused" on making new music and plans to stay out of the spotlight for the time being. My source tells me, "Taylor has been writing and recording her new album in Nashville for the last several months. She has been working on it around the clock and will be making an announcement soon. She is really excited about her new music and can't wait to share it with her fans." Taylor took a brief timeout from her social media hiatus on Wednesday to praise Haim's new single "Want You Back." "On. Repeat. Til. The. End. Of. Time‼" Taylor wrote. She also showed similar support for her friend Lorde when she dropped new single "Green Light" back in March.
Kourtney Kardashian was in a giving mood on her birthday. To celebrate her 38th, the reality star headed to Punta Mita, Mexico with her 15-member crew last week. For joining her party, Kourtney welcomed them all with luxe swag bags that included her sister Kylie's lip kits, Quay Australia sunglasses and custom swimsuits from Private Party. Each bag set her back about $300, she wrote on her app. Do you think swag bags at adult birthday parties are the next thing?
In this week's edition of "Things Kendall Jenner Did Wrong," the model is being criticized for covering the latest issue of Vogue India. The cover shot, photographed by Mario Testino, features Kendall posing in a black lace mini-dress and posing on location in Jaipur. While the picture itself isn't controversial, several people have tweeted that an Indian celebrity or model should have been featured on the magazine's 10th anniversary edition. As one publication put it, "She is beautiful, but I'm pretty sure in a county of over one billion they could have found an Indian!" one person wrote. "If they want international phenomena, Priyanka [Chopra] and Deepika [Padukone] are huge right now."
Miley Cyrus is changing things up! After absenting herself from public life for a few months, the pop star popped back up on the cover of Billboard to talk about her radically new approach to drugs, love and music.
For starters, on May 11th, she will be dropping a new song dubbed "Malibu," which she is dedicating to her fiancé Liam Hemsworth.
Miley says her new music will be a complete departure. She describes it as "gimmick-free pop-rock unlike anything she has recorded before," with much of the album skewing country.
She also explained why she is swearing of drugs and booze (for now).
"I haven't smoked weed in three weeks, which is the longest I've ever [gone without it]," Miley said, "I'm not doing drugs, I'm not drinking, I'm completely clean right now! That was just something that I wanted to do."
Miley also spoke out about her re-found love for Liam. The pair were engaged in 2012 but broke up. More than two years later, they got back together and Miley has begun wearing her engagement ring again.
"I never would've believed you if three years ago you told me I'd be here writing this song," she said. "They're going to talk about me if I come out of a restaurant with Liam. So why not put the power back in my relationship and say, 'This is how I feel?'"
She added: "I needed to change so much. And changing with someone else not changing like that is too hard. Suddenly you're like, 'I don't recognize you anymore.' We had to refall for each other."
When Keeping Up With the Kardashians debuted in 2007, it was presented as raunchier version of The Brady Bunch. Ten years later, the show's ratings have been halved, Khloe's ex-husband (Lamar Odom) almost died from a drug overdose, Kim's husband (Kanye West) had to be involuntarily committed to a mental hospital, Kourtney's baby daddy (Scott Disick) continues to struggle with substance abuse, Rob fathered a child with the baby mama (Blac Chyna) of his little sister Kylie's boyfriend (Tyga), Kendall made a shockingly insensitive Pepsi ad, and Bruce is now Caitlyn. One publication calls the show a "slow-boil tragedy," adding, "As the Kardashians have grown more famous, the show's story lines have started to make headline news months before they get the KUWTK treatment. Viewers, fed a fairy tale about fame, don't necessarily want to watch a cautionary saga about celebrity dread. It's impossible to keep up when things are so off the rails."
Walking Dead star Josh McDermitt, who portrays Eugene on the zombie drama, has shut down all of his social media accounts across Facebook, Twitter and Instagram after he received death threats online.
"Death threats, don't send me death threats, because I will – I'm gonna report all that [expletive] to the cops," the actor said during a final Facebook Live video about the harassment he was receiving. "I'm just sick of it. You can hate Eugene, I don't care. I'll argue that you're wrong, but you can think whatever you want. But when you start saying you hope I die, I don't know if you're talking about Josh or Eugene. I gotta report that [expletive]," Josh continued.
The online harassment comes after Josh's character Eugene has become somewhat of a villain on The Walking Dead, aligning himself with current antagonist Negan (Jeffrey Dean Morgan) and his band of Saviors after he was initially kidnapped by the group for his technical expertise. Eugene was last seen in the Season 7 finale fully embracing his role among the Saviors and not wanting to join back up with main character Rick (Andrew Lincoln) and his crew.
The Walking Dead returns to AMC for its eighth season in October.
Tabloids do some sleazy things, but this has to be near the top of the list: The new issue of the "Star" has a picture on the cover of Sofia Vergara dancing with some guy who's not her husband Joe Manganiello.
And there's an arrow pointing to Sofia's hand, to show that she's not wearing her wedding ring. The caption says, "Sofia caught cheating in Rome. Her wedding ring is off. Joe shouldn't have trusted her."
Well, Sofia posted the picture on Instagram and said she was wearing her ring, and there are other pictures to prove it. So the "Star" had to have Photoshopped it off. And the guy she was dancing with was the producer of a movie she shot in Rome.
Joe backed her up, saying the "Star" is, "Run by malicious trash. Do the world a favor and don't buy their garbage."