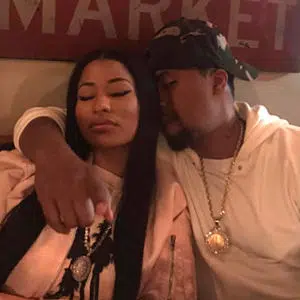 Earlier this week we heard that Harry Styles is dating chef and lifestyle blogger, Tess Ward. Well apparently their favourite thing to do together is stay in and cook. In fact, I hear that Harry enjoys impressing Tess with his skills in the kitchen. Harry worked at a bakery before making it big so he has a clue which Tess apparently thinks is pretty awesome.
Calvin Harris and Tom Hiddleston had better prepare themselves because Taylor Swift is gearing up to release a new album this fall. She has basically been in hiding since January. My source tells me she has been working hard on what will be her sixth studio album.
Billy Ray Cyrus, or Cyrus, as he wants to be called now, says giving up weed has had a positive impact on his daughter Miley. He says he's never seen her sharper and that there is a real joy and beauty in her spirit right now.
Kate Hudson and Danny Fujikawa made their relationship red carpet official on Wednesday at the Hollywood premiere of Snatched. Danny is… wait for it… a musician. Kate definitely has a type. They have been rumoured to be together since they were spotted on a date in L.A. back in March.
Paris Hilton's brother, Conrad Hilton used a homophobic slur during an outburst in court yesterday. Conrad said "So f**king gay" during his arraignment for being arrested over the weekend; he was taken into custody for stealing a car and violating a restraining order. The judge agreed to release Conrad his dad Rick on $90,000 bail, but only if Conrad went to a psychiatric hospital. When the judge asked at the end of the hearing if Conrad would comply, he said, "I am sorry to the court and the entire state for disrespecting the court. I am not obsessed with hookers and I'm sorry."
Former "The Hills" stars Heidi Montag and Spencer Pratt, just found out their having a boy. This is the couple's first child. Heidi says she was really happy to found out she's pregnant with a boy because she thinks it will be a more natural bond for Spencer since he and his dad are so close.
Jada Pinkett Smith is not someone you want to mess with. Just the same, she showed a tough, but also joking side with a member of the paparazzo yesterday. Jada confronted a photographer who she says scratched her black Rolls Royce by parking too close behind her. After telling the guy he dinged her car she said she would take care of the damage herself.
Nicki Minaj and Nas have sparked rumours they're dating by sharing a photo on Instagram from a recent dinner date. Nicki captioned the photo "Only KINGS recognize QUEENS." Nas reposted the photo on his own account, writing, "Straight Outta Queens!" Both of the rappers hail from Queens, New York. The shot could signify a budding romance, but more likely, they're just collaborating on something. Nas previously served as Nicki's love interest in the music video for her 2012 single "Right By My Side."
So Harry Styles released "Sign of the Times", Niall Horan just released his second solo single, "Slow Hands" and now Liam Payne has teased his forthcoming single with a short video on Instagram. The 5 second clips shows Liam, without a shirt on, singing "Yeah, yeah, yeah, yeah." Oh, and his body looks ridic.
There's a new coach coming to The Voice. American Idol alum Jennifer Hudson has signed on for season 13 of the NBC singing competition series. Additionally, Season 13 will see Miley Cyrus return for her second run as a coach, joining Adam Levine, Blake Shelton and host Carson Daly.
Seven of Britney Spears' most iconic costumes are up for auction, with prospective buyers looking to spend nearly $100,000 for the collection.
The items include the outfits worn during Britney's snake-featuring "I'm a Slave 4 U" 2001 MTV Video Music Awards performance, her "Slave 4 U" music video, her "Me Against the Music" music video featuring Madonna and more.
The collection is currently on display in the Surfco Swimwear storefront window at West Edmonton Mall in Edmonton, Alberta, Canada.
Kurt Russell and Goldien Hawn are the couple every Hollywood couple looks up to. The duo have been happily UN-married for 34 years. Goldie was recently asked for some tips to keep a relationship healthy. She said, "Love, gratitude, compassion, because sometimes every man or every woman will drive their partner crazy. Family. Fun. Laughs. Sex. If you don't nurture that, and remember, you're done."
As far as monogamy goes (because their have been rumours that maybe their relationship hasn't always been monogamous) Goldie said, "Monogamy is a very tough order. You're in the prime of your life, you are attracted to other people, potentially, you have fantasies about that. It really runs the risk, if you will, if you're not aware that you could maybe screw up a really good thing by doing that."
The "Hollywood Reporter" decided to dive deep into Jonny Depp's legal dispute with his former money managers, and it does sound like Johnny just had no interest in reigning in his spending, whether he had the cash or not.
The Management Group claims Johnny made $650 million in the 13 years he was with them. And while he was never literally broke, he didn't have enough liquid cash to fund his $2 million-a-month lifestyle.
A lot of the money was tied up in his crazy purchases. Like three islands in the Bahamas that he bought for $5.35 million. Or the five properties he scooped up on a cul-de-sac in West Hollywood.
He also had a 40-person staff that cost him $3.6 million a year. He spent $350,000 a month to maintain a 156-foot yacht . . . which he sold in 2015. He had originally bought the thing for $10 million, and spent $8 million renovating it.
And he shells out big bucks to support his ex Vanessa Paradis and their two kids. And let's not forget about the $30,000 he spends on wine PER MONTH.
Johnny is blaming The Management Group for mismanaging his income. But they say they warned him multiple times about his spending, and he just wouldn't listen. Which isn't hard to believe about a guy who spent $5 million to blast Hunter Thompson's ashes out of a cannon.