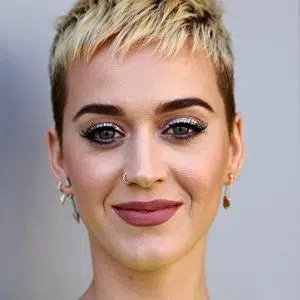 Katie Holmes and Jamie Foxx spent some time together in Paris recently. Katie went to meet Jamie there; he's in town filming the new Robin Hood movie. Interestingly Tom Cruise was in Paris at the same time… although they did not get together
Jim Parsons, star of The Big Bang Theory, married his long-time partner Todd Spiewak on Saturday night at the Rainbow Room in New York City, his publicist confirmed.
The couple celebrated their 14th anniversary in November with Jim saying on Instagram: "I met this guy… 14 years ago today and it was the best thing that ever happened to me, no contest."
Jim, who is 44, came out as gay in a 2012 New York Times profile and said he was in a 10-year relationship. He told Ellen DeGeneres in 2014 he was in no hurry to tie the knot.
In an interview with The Actor's Studio, Jim revealed that he met Todd on a blind date at a karaoke bar in 2002, where Todd was singing Cher's "I Found Someone."
Terri Irwin and Russell Crowe… turns out they are just friends. They're not together. In fact, it sounds like Terri isn't going to every get married again. She recently said, "I really don't think I would have married if I hadn't met Steve. And he's very special to me and continues to be. And I've got beautiful kids and a lot of wonderful conservation work. So I'm lonely for Steve, but I'm not a lonely person."
Paris Jackson loves to be naked. And in fact, the daughter of Michael Jackson, embraces nudity whenever she can. For example, she likes to garden in the nude. She says being naked is a beautiful thing when it's not sexualized. She believes your body is your temple and should be worshipped as so, but also part of feminism is being able to express yourself in your own way, whether it's being conservative and wearing lots of clothes or showing yourself." Do you think being nude is sexualized too much or is it just inherently sexual in your mind?
Nicole "Snooki" Polizzi has had it with Mommy shamers. The Jersey Shore alum is the mom of two: Lorenzo, 4, and Giovanna, 2. She says that she has had it with unsolicited remarks regarding her parenting techniques. Snooki posted a shot of her daughter before her dance rehearsal and a few commenters lashed out at her for putting mascara on her little girl. She posted another shot later, writing: "So proud of my little girl! ♥ (Instead of not posting my kids for the people who respect and appreciate their photos, I will turn off the comments section. I don't need a–holes telling me how to raise my child and judge them. I'm a damn good mom and know what I'm doing. Well most of the time.)" Snooki currently stars in the digital series Moms With Attitude with BFF Jenni "JWoww" Farley.
I'm sure a lot of people are miffed with Miley Cyrus right now because she apparently found it super easy to stop smoking weed (cold turkey). She explains saying, "Anything that I want to do, if I want to stop or start something, I can do anything, so I just decided not to anymore, and now that's easy for me." Miley went on to reveal that she has more energy now and is still the life of the party because she rolls joints for all her friends who do still smoke.
Just days after promising to pay the student loans and tuition bills for several fans, Nicki Minaj has revealed plans to launch an official charity with a similar goal. She posted on her Instagram that people will be able to officially sign up very soon.
Taylor Swift responded sweetly to a fan named Ashley Silvers who invited the singer to celebrate her graduation from the University of Central Florida. Taylor sent a sweet handwritten note and a huge bouquet of flowers to the new grad over the weekend. "I INVITED TAYLOR TO MY GRADUATION PARTY AND SHE SENT ME FLOWERS AND THIS CARD. I LOVE YOU HONEY @taylorswift13." Ashley says she is thankful to Taylor for "showing me that you see us and appreciate us just as much as we do you." In her letter, Taylor congratulated Ashley on her graduation and expressed regret that she can't make it. She also wrote, "I'm so proud of you, your hard work and dedication, your excitement and ambition. I'm very lucky that a girl like you cares about me."
My source tells me Katy Perry is close to finalizing a deal to become the anchor judge on the reboot of American Idol. We've also heard that Ryan Seacrest will be returning to host the show. As for other big names, apparently, they feel that Katy is enough star power so the other judges will be more C-list celebrities.