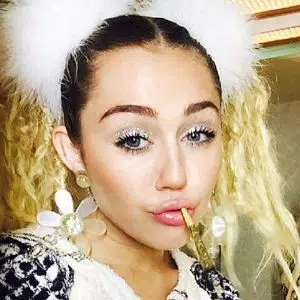 NBC is offering Blake Shelton and Adam Levine large contracts to return for another season of The Voice. My source tells me the two judges will definitely be back for Season 13 because the network offered them contracts that they could not refuse. It was for several million more than they were making, which was $13 million each for Season 12.
My source tells me Jennifer Garner is ready to start dating again! Her friends, Jessica Biel and Reese Witherspoon are apparently pretty excited. They have been patiently waiting for Jen to get to this point, and now they're looking forward to setting her up with some nice guys. Nice guys who are NOT in the business… apparently that is important. And right now she's just looking for something fun, nothing serious.
Taylor Swift's accused stalker Mohammed Jaffar is being held on a $20,000 bond.
Mohammed began lurking outside of her apartment in December of 2016. The guy even managed to sneak onto the roof of her condo in his bid to get close to Taylor.
Surveillance video caught him ringing the doorbell of her penthouse for an hour straight, the paper reports. He also reportedly called her management company 59 times asking to be connected to her.
He was arrested on March 6th for burglary and stalking. Mohammed is due back in court June 12th.
Miley Cyrus is as horrified now as some of her fans were in 2013 when she stripped down naked and swung on a wrecking ball for a video.
In a recent interview Miley said that the video is something you "can't take away," she continued saying, "Swinging naked on a wrecking ball lives forever…. I'm never living that down."
Meanwhile, Miley said that despite the massive reboot trend (Full House, Gilmore Girls, Arrested Development), she will not be revamping Hannah Montana.
She talked about how she spent nearly every day with her dad from the age of 11 to 18. Where most people go to school and get an escape from their parents, she was working with her dad, and then her grandma on the show. Once she got her license she even started driving them to and from the studio, so it was a lot of family time. She says that's why she had that wild streak at 18; she had just spent 10 years every day with her dad and grandma and had to break free.
A burglar broke into Amber Rose's Los Angeles home on Wednesday morning and spent four hours inside as she was sleeping, but left without taking anything. My source says Amber, her son and an assistant were in the house when the incident occurred. The male suspect entered the home through a kitchen window. Amber only realized what had occurred when she noticed the broken window that afternoon and checked security video, which recorded him entering and leaving the residence. Police are now investigating.
Forbes magazine announced yesterday that Beyoncé and Jay Z are now officially a billion-dollar couple. Queen Bey has amassed a personal fortune of $350 million. Meanwhile, it was revealed last week that Jay landed at #2 on Forbes' Hip-Hop's Richest Acts list by bringing in $810 million. That brings the couple to a combined net worth of $1.16 billion and counting.
After word got out this week that Taylor Swift has been secretly dating 26-year-old British actor Joe Alwyn, at least one source reported that Taylor and Joe were set up by Oscar winner Emma Stone. Emma has been in the UK filming The Favorite with Joe and decided to set him up with Taylor.
A video of Jennifer Lawrence pole dancing leaved online, but JLaw has no regrets.
The video shows Jennifer having some fun on a stripper stage, but before you start googling, she has all of her clothes on, and it's really very tame. If it didn't take place on a stripper stage it would be a non-story.
Anyway, JLaw did acknowledge the leak on Facebook writing, "Look, nobody wants to be reminded that they tried to dance on a stripper pole by the internet.
"It was one of my best friend's birthdays and I dropped my paranoia guard for one second to have fun. I'm not going to apologize, I had a BLAST that night."
Gisele Bundchen unleashed chaos yesterday on "CBS This Morning", when she said that Tom Brady has had several concussions over his NFL career.
She said, "He had a concussion last year. I mean, he has concussions pretty much every . . . I mean, we don't talk about . . . but he does have concussions.
"I don't really think it's a healthy thing for your body to go through . . . that kind of aggression . . . that could not be healthy for you, right? . . . And I'm planning on having him be healthy and do a lot of fun things when we're, like, 100, I hope."
Here's the thing, though, there's no record of Brady having a concussion or head injury last year or EVER during his professional career. So obviously, the NFL wants to know what's going on.
They're looking into it, but a spokesman said, "There are no records that indicate that Mr. Brady suffered a head injury or concussion, or exhibited or complained of concussion symptoms."
Obviously, if Brady has played through brain injuries, that's not cool. And if the Patriots knew about it, that's even less cool. But there's no evidence yet of any of this.