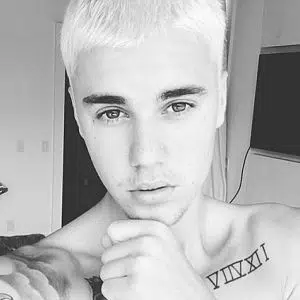 Justin Bieber forgot the words to his latest hit "Despacito" during a performance an impromptu club performance on Tuesday night. When he stumbled over the Spanish language verse he replaced it with "blah blah blahs" for the rest of the chorus' lyrics. Fortunately for Justin, the clubgoers didn't seem to mind that he's better at reading Spanish lyrics than memorizing them.
Not cool. That seems to be the message the Internet sent Kim Kardashian after she posted a photo of herself with Ariana Grande that also referenced the deadly suicide bombing at her concert in Manchester.
Kim posted a tweet with a photo of Ariana, her sister Kendall Jenner and herself at husband Kanye West's September show at Madison Square Garden. She wrote:
"Concerts are supposed to be a place where u [sic] can let loose & have fun. So scary not to feel safe in this world. @arianagrande I love you."
Users immediately lashed out, with one tweeting, "We're never going to forget when you posted an inappropriate pic and made the #Manchesterbombing all about you" and another posting, "Kim Kardashian is the only person who would post a picture of themselves as a 'tribute' to the Manchester bombing… actually sad."
But Kim wasn't the only celeb to post a picture of herself with Grande that also referenced the bombing, however. Miley Cyrus and Demi Lovato did as well.
Speaking of the Kardashian's, there are photos of Kourtney's ex, Scott Disick getting very affectionate with 19-year-old Bella Thorne at a pool in Cannes, France. In the photos, Bella is lying on top of Scott, in a bikini and he's playing with her boobs. Now Scott isn't the only one robbing the cradle this week; Kourtney has been seen getting cozy on a yacht with a 23-year-old model.
My source tells me Brad Pitt is spending $4,500 a day to stay sober. Apparently, he has a sober chef who has worked out a meal plan with him that is specifically designed for people who have quit boozing and drugs, and have a hard time eating full meals because of withdrawal and stress.
Although he's looking thin, my source says Brad is the healthiest and happiest he's been in years — but all the bills add up. That said, Brad believes it's money well spent if it makes him a better person, and father.
Bethenny Frankel's estranged mom Bernadette Birk thinks that her daughter has no business being a guest judge on the upcoming season of Shark Tank. In a recent interview, Bernadette called her daughter a moron and said, "She got very lucky, and she just knows how to surround herself with people who are intelligent." Bernadette, who hasn't spoken to Bethenny since last summer, added, "Bethenny is a liar and a shark. She ran through my guts. She will get along with the other sharks."
Ariana Grande has officially suspended her tour following the deadly attack at her concert in Manchester earlier this week. Both of Ariana's shows scheduled for later this week at London's O2 arena have been canceled, as well as all performances through June 5.
One of the rumours floating around is that Ariana offered to pay for the funerals of the 22 victims who lost their lives in the attack.
A man was arrested this week for criminal trespassing at a New York City apartment building where Rihanna has a penthouse. A 33-year-old man named Salmir Feratovic had visited the residence before and was told then not to return. He has also written about Rihanna on social media, once posting on Facebook, "Why she is not with me?" Salmir has multiple prior arrests, including one from last year for criminal trespassing at the same location. This isn't the first time that Rihanna has been the target of a stalker. In 2014, a man was busted in NYC for harassing the singer at her SoHo apartment. And in 2013, a man mistakenly broke into her neighbour's house in L.A. in an attempt to find Rihanna.
Chris Cornell's long-time tour manager, Ted Keedick, claims that Chris was "high" and "f**ked up" on drugs during his final concert before committing suicide in Detroit on May 18. Ted says, "Chris was out of character from note one of the show. I'd never heard his voice that way before. He was having serious control problems." Chris struggled with drug addiction throughout his career, but his wife says he was clean when he died.
Jamie Foxx has revealed that Oprah Winfrey staged an intervention for him shortly after he received an Oscar nomination for starring in Ray. Jamie says he was having such a good time, drinking and partying and not knowing that he was messing it all up. He says he got a call from Oprah and she told him he was blowing it. Then she put him in touch with several legendary African-American actors, including Sidney Poitier, the first African-American to win an Oscar for Best Actor. Jamie says, to this day, it's the most significant time in his life, a time where he grew up. And of course he went on to win the Oscar!