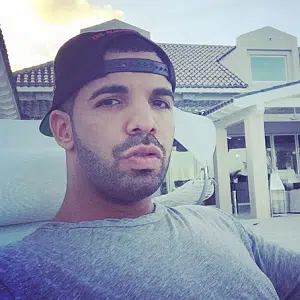 There may be some drama between Fergie and the Black Eyed Peas… but no one has said anything official.
Basically, Fergie left the group's record label Interscope because her second solo album "Double Dutchess" kept being delayed. It's unclear what happened behind the scenes, but she wasn't happy, so she started her own label.
Apparently, the Peas weren't thrilled about that because they're still with Interscope and are recording music without her.
Also, Taboo un-followed her on Twitter . . . and Tweeted a photo of their debut album, which was pre-Fergie, and called it, quote, "classic." And now Will.I.Am is Instagramming old photos of the band without Fergie.
He's also been adding interesting captions like, "Hear no evil, see no evil, speak no evil." And, "We had a dream, we lived the dream, now we keep the dream alive." And perhaps most notably, "Go back, throwback, future cast."
Despite rumors, Nicole Scherzinger will not replace Fergie in the Black Eyed Peas. During an interview on The Real, the former Pussycat Doll set the record straight.
Sophie Brussaux, the women Drake hooked up with after JLo is not stepping down… she insists she is pregnant with Drake's baby and even posted a sonogram on social media stating so.
According to Sophie, Drake told her to get an abortion, but she said no.
Drake's camp released a statement, saying, "This woman has a very questionable background. She has admitted to having multiple relationships. We understand she may have problems getting into the United States. She's one of many women claiming he got them pregnant. If it is in fact Drake's child, which he does not believe, he would do the right thing by the child."
Meanwhile, Sophie's publicist said, "In my opinion, it seems as though Drake's first child will become October's very own, as that's the month his baby girl is expected. Drake's lucky number is 13 and the expected due date of his first born is October 13th. I believe that based on the conception date, and what Sophie's doctor has assured… this is without question Drake's daughter on the way. Sophie is only wanting peace with Drake as they will be co-parenting for life."
My source tells me Prince Harry has gotten permission from the Queen of England to marry Meghan Markle. I also hear that the engagement will probably happen this year. Harry and the Queen have always been close so apparently Harry felt pretty good going into the conversation.
The Modern Family actress Sarah Hyland does not appreciate all of the input on her weight.
She is fighting back against speculation that she is anorexic after posting a shot of herself looking especially thin.
Sarah, who also stars in the ABC Dirty Dancing reboot which premiered Wednesday, posted a series of notes on Twitter ahead of the show. She wrote: "No, that's not Photoshop, those are my legs, those are my arms, I write this because I've been accused of promoting anorexia, in, ironically enough, an anti-bullying post. And I want young girls to know that's not my intention."
The 26-year-old did not allude to specific health issues, but she has grappled with kidney disease in the past and even had a transplant in 2012 with an organ her father donated.
Sarah went on to write, "I haven't had the greatest year. Maybe one day I'll talk about it but for now, I'd like my privacy." She also admitted she doesn't love the way she looks right now saying, "It's never fun to look in the mirror and see your hard work at the gym fade away or have your legs be the size of one's arms."
Niall Horan has revealed the advice that Justin Bieber gave him about his upcoming debut album. "Bieber told me that you never really know when you're finished [with an album]. He thought he was done [with Purpose] and then got 'Love Yourself' at the last minute." He adds, "I thought my album was finished, and then I went on a bit of a run 'cause I was writin' crap stuff up until then."
The 23-year-old singer goes on to say that he has no plans to leave One Direction behind for good. "I told my managers from the start: When One Direction comes knocking, fook what I'm doing," he declares. "I don't give a s**t if I sold out arenas or won GRAMMYs. I wouldn't be doing this if it wasn't for that."
Ariana Grande's 2015 single "One Last Time" has climbed to No. 1 on the UK iTunes chart following a fan campaign. The singer's fans have been downloading the song, in tribute to the 22 victims of the bombing following her show in Manchester.
The song took on special significance in part due to its emotional lyrics: "So one last time / I need to be the one who takes you home / One more time / I promise, after that, I'll let you go."
Now, some fans are attempting to keep the song there for 22 weeks – one week for each person killed in the bombing.
If you thought Zayn Malik's first solo album was a bit serious, according to his record label exec, his second album will have a "more optimistic tone."
Want a Mariah Carey diva story?! Done! She has a cameo in the new movie "The House". It's a comedy starring Will Ferrell and Amy Poehler as couple who start an illegal casino to pay their daughter's college tuition.
Mariah was supposed to sing a song and then be killed in a hail of bullets. And co-star Rob Huebel says she made things difficult. Surprise, surprise.
First, she objected to the song they wanted her to sing. Then, she didn't want to die. Rob says, "She was like, 'I don't think my character would get killed by bullets. What if I deflected them like Wonder Woman?'
"They were like, 'Mariah, we don't have time for [this]. You're getting paid so much money. We have you for one day. We don't have time to argue with you. Just do it.'"
Rob also says Mariah showed up four hours late, and demanded white roses and stuffed lambs in her trailer. He said, "It did not go well."
There's no word how much of Mariah's cameo made the final cut. "The House" comes out June 30th.