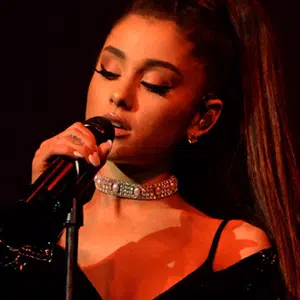 Ariana Grande is going back to Manchester. She will headline a huge concert in the city on June 4. Ariana and her manager, Scooter Braun, are reaching out to some of the biggest names in music and are in the process of booking them. All proceeds will go to the victims and their families.
Morbid fans are trying to book the hotel room in which Chris Cornell died. Hotel officials say the room will remain off-limits for now.
Ben Stiller and his wife Christine Taylor have announced plans to end their marriage after 18 years together. The couple issued a joint statement on Friday stating their priority is to continue to raise their 2 children as devoted parents and the closest of friends. This comes less than a year after Stiller revealed secret battle with prostate cancer. Over the years the couple starred in several comedies together, including 'Zoolander', 'Zoolander 2′, 'Dodgeball: A True Underdog Story', 'Tropic Thunder' and 'Arrested Development'. 51 year-old Stiller and Taylor, 45 married in 2000 and have two children.
Leonardo DiCaprio's parents are still sore with David Hasselhoff for refusing to cast their son as his kid on the TV show 'Baywatch'. Hasselhoff defends the snub, saying that had he cast DiCaprio for Baywatch, Leo would have never had the career that he now has. Hasselhoff insists his decision had nothing to do with the Oscar winner's acting talents – he was just too old.
Lindsay Lohan says she misses Hollywood but says moving away has helped her find peace. The 30-year-old actress – who had numerous run-ins with the law during her time in Hollywood – has lived in London for the last few years and been working with Syrian refugees and insists her priorities have changed.
Sir Paul McCartney replaced Keith Richards in 'Pirates of the Caribbean: Dead Men Tell No Tales' after the Rolling Stones star had to pull out due to scheduling conflicts. Keith plays the father of the pirate Captain Jack Sparrow in the movie franchise but when scheduling issues prevented him from flying to Australia to film a cameo in the latest film, the filmmakers decided to have Paul play Sparrow's Uncle Jack instead.
Shia LaBeouf is being sued after he furiously ranted at a bartender back on April 6th. The $5 million suit alleges that David Bernstein 'experienced significant emotional distress, anxiety and fear,' after the interaction, in which he says he refused to serve Shia any more drinks because the actor appeared intoxicated.
Michael Jackson's teenage daughter Paris was left stunned after she was mistaken for a homeless person on the set of her new movie. Paris will play an "edgy 20-year-old" in the dark comic thriller, which will also feature Charlize Theron, Amanda Seyfried, Thandie Newton and Joel Edgerton. The 19-year-old will make her movie debut in the as yet untitled film, which is being directed by Joel's brother, Nash Edgerton.