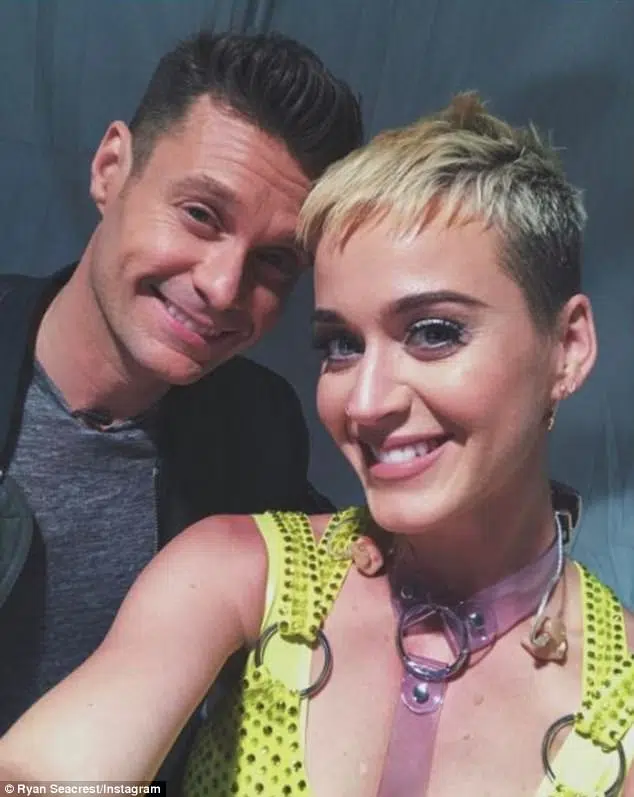 Ariana Grande has received some fatherly advice from a Georgia father of three daughters after tweeting that she's "so, so sorry" about the attack at her Manchester concert. In an open letter that's gone viral, Patrick Millsaps tells Ariana that she shouldn't feel responsible for the tragedy. "I'm afraid I need to set to set you straight girl," he wrote. "So listen up and receive some redneck love from a daddy of daughters. 'You don't have a dagum thing to apologize for. If some jackass had gotten drunk and killed someone with his car next to your hotel in Manchester, would you feel responsible? You see, you are no more responsible for the actions of an insane coward who committed an act in your proximity than you would be for a devastating natural disaster or acts of morons near your hotel." He continued, "Music is the international language of peace. Every time you open your mouth and share that incredible God-given gift to the world, you make this crappy world a little less crappy…. So there you go my dear, unsolicited advice from a fat dude in Georgia who loves his daughters and appreciates that there are people like you in the world. Take care of you first. Your fans aren't going anywhere."
Harry Styles recently called a 14-year-old fan who was injured in last week's Manchester terror attack to tell her that he loves her. The Manchester Evening News reported that Freya Lewis has been in intensive care since the bombing at Ariana Grande's concert. She suffered multiple fractures, lacerations and burns after she was hit by flying shrapnel. Her best friend Nell Jones, also 14, died in the attack. Freya has already undergone more than 10 hours of surgery and has more to face in the coming weeks. Harry caught wind of Freya's story after reading about her on social media. Upon learning she was a huge fan, he called her at the hospital. "The phone rang, and it was Harry Styles," Freya's family wrote on their blog. "Freya woke up, Harry said he loved her, she said she loved him, then Dad said he loved him! Harry, we salute you sir."
Selena Gomez made it clear in a recent radio interview that she's head over heels for The Weeknd–although she never referred to him by name. "I'm the kind of girl that loves tremendously big. I just have always been that girl," she explained. "I will give my heart and my soul to the person that I love. It's just how I operate. With that comes a lot, you know?" The 24-year-old singer went on to confirm her relationship status by declaring, "I'm taken!" In honor of her new single "Bad Liar," Selena also revealed the last lie she told. "I was planning a trip and I was saying, like, 'I'm going to leave,' but I was trying to get somebody really cute to tell me to stay," she quipped. Presumably, that somebody is her current beau.
Miranda Kerr and Evan Spiegel got married in an intimate ceremony in Los Angeles on Saturday. The 34-year-old Australian model and 26-year-old Snapchat CEO hosted the wedding in the backyard of Evan's home. About 40 friends and family members attended, and Jason Mraz and Colbie Caillat performed during the reception. The night was sure to be an even bigger deal for Miranda and Evan. She previously revealed that the couple was waiting until marriage to have sex.
Now that he's now longer living on her dime, Mel B's estranged husband Stephen Belafonte claims he's so broke that he's homeless and couch surfing. According to my source, Stephen, who was married to the Spice Girl for 10 years, filed legal papers documenting his financial woes. He wants spousal support to maintain his "very comfortable, upper-class lifestyle" and alleges that Mel B is impeding the sale of their $8 million home by not showing an interested football player around. Mel B filed for divorce last winter after accusing Stephen of sexually exploiting and beating her.
Mariah Carey may be back on with her back-up dancer ex Bryan Tanaka. The former couple, who split in April, were spotted out on the town in Los Angeles last week–and they were holding hands! Prior to this appearance, Mariah also recently posted a cute flashback Friday pic of her and Bryan on Instagram.
Negotiations between Ryan Seacrest and "American Idol" may have broken down — and it's all because of Katy Perry and her alleged $25 million salary.
Supposedly, ABC offered Ryan around $10 million . . . so when he heard what Katy was getting, he got a little offended.
Apparently, Ryan asked himself why he would come back for a 16th season at a salary that was much smaller than the newcomer judge,
An ABC spokesman says, "We don't comment on negotiations or salary" . . . while a source close to the talks says Ryan isn't happy with the way things are going yet, but he's hopeful a deal can be reached.
August will mark 20 years since Princess Diana was killed in a car crash in Paris. Her son, Prince William, recently opened up to British GQ about how her life and death still affect him. He says, "I am in a better place about it than I have been for a long time, where I can talk about her more openly, talk about her more honestly, and I can remember her better, and publicly talk about her better," he tells GQ. "It has taken me almost 20 years to get to that stage. I still find it difficult now because at the time it was so raw. And also it is not like most people's grief, because everyone else knows about it, everyone knows the story, everyone knows her. It is a different situation for most people who lose someone they love, it can be hidden away or they can choose if they want to share their story." His biggest sorrow is that she will never be able to share in the joy his family has given him. "I would like to have had her advice. I would love her to have met Catherine and to have seen the children grow up. It makes me sad that she won't, that they will never know her."
Jaden Smith took to Twitter to let the world know he had a pretty bad time while staying at the Four Seasons Hotel in Toronto. How bad was it? He said a meal there made him want to "throw up" on himself. Jaden, Tweeted that, "The Four Seasons in Toronto spiked my pancakes with cheese, I'm surprised I'm still alive." Jaden, who is vegan, added, "after they kicked me out of my room." Turns out, Jaden had actually requested to extend his stay, but all the rooms were booked).