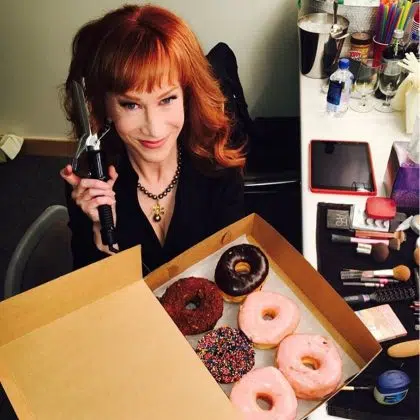 Things are heating up between Amber Heard and billionaire Elon Musk! The actress even appears to have received a seal of approval from new love Eolon's kids. Amber posted cute shots of her hanging out with Elon's five sons all over Australia this weekend. In one shot, a boy gamely gives Amber a piggyback ride and in another, three of the boys pile onto Elon.
Elon shares sons Damian, Kai, Saxon, Xavier and Griffin with ex-wife Justine. (Their son Nevada died at just 10 weeks old).
The tech mogul also shared shots of their weekend. In one, he has his arms around Amber while showing his sons something on his phone.
Rumours of their romance began circulating last year when they were spotted out while she was going through her divorce. Amber's split from Johnny Depp was finalized in January and Elon's divorce from second wife Tallulah Riley happened in January 2015.
Ariana Grande will headline a star-studded charity concert in Manchester, England, on Sunday to raise funds for the victims and families involved in last week's suicide bombing at her Manchester Arena show. The attack, carried out by ISIS associates, killed 22 people and injured 116. Ariana's benefit concert will be held at the Trafford Cricket Ground, and she'll reportedly be joined on the bill by Miley Cyrus, Coldplay, Justin Bieber, Katy Perry, Usher, Niall Horan, and Pharrell Williams, among others. Fans who attended the Manchester Arena show will receive free tickets.
Ed Sheeran has confirmed he's "not engaged" to girlfriend Cherry Seaborn after an Australian actor Russell Crowe referred to Seaborn as the singer's "fiancée." "He e-mailed me to say sorry," Ed told a reporter in Brazil this week. "He's only met Cherry once and I didn't introduce her. I didn't say anything, so I think he just assumed. But no, we're not engaged." Russell made the statement during a recent radio interview, saying, "[Sheeran] was on tour here and he was getting a bit burned out so he came up and stayed at the farm for a couple days to get some sleep and then we became conversational mates. We just became friendly and he has since come back with his fiancée for more time and stuff."
Kathy Griffin has apologized for posting a gruesome photo of her holding a replica of President Donald Trump's bloodied, decapitated head in her hand. In a video posted to Twitter last night she said, "I went too far. The image is too disturbing. I understand how it offends people, it wasn't funny." She added that she was taking down the picture and asking Tyler Shields, the controversial photographer behind the shoot, to do the same. Critics have since called for CNN to fire Kathy from hosting its annual New Year's Eve show. "We found what she did disgusting and offensive," a CNN spokesperson said in a statement. "We are pleased to see she has apologized and asked that the photos be taken down. We are evaluating our New Year's Eve coverage and have made no decisions at this point." Meanwhile, Donald Trump Jr. called the comedian's photo "disgusting" and Anderson Cooper said he was "appalled" by it. Chelsea Clinton also expressed her disapproval. "This is vile and wrong. It's never funny to joke about killing a president," she tweeted.
George Clooney recently joked that he was on a self-imposed travel ban until his wife Amal Clooney gave birth to their children. The 56-year-old actor made the reveal in a video message he created for the Aurora Prize for Awakening Humanity, an event that was held in Yerevan, Armenia, over the weekend. "I'm sorry that I can't be with you all tonight in Yerevan, but I can say in all sincerity that I am with you in spirit," he says in the clip. "I really would have been there, but if I came there and my wife had twins while I was there, I could never come home."
Tiger Woods was found asleep behind the wheel when he was arrested on suspicion of DUI Monday morning in Jupiter, Florida. Tiger's arresting officer "observed a black Mercedes…stopped in the roadway in the right lane," according to the police report. "Woods was asleep at the wheel and had to be woken up. The vehicle was running and brake lights were illuminated as well as the right blinker flashing." Tiger also "had extremely slow and slurred speech" and "did not know where he was." The 41-year-old golf legend was taken into custody at 3 a.m., charged with DUI and released on his own recognizance at 10:50 a.m. "I understand the severity of what I did and I take full responsibility for my actions," Tiger later said in a statement. "Alcohol was not involved. What happened was an unexpected reaction to prescribed medications." Supporting Tiger's claim is the fact that he reportedly registered a 0.00 blood-alcohol level on his Breathalyzer test; Vicodin was one of the medications he reported taking prior to his arrest.
Kanye West has tweeted–and deleted–many of his bizarre tweets over the years. However, once you post something on the internet, you can never really get rid of it for good. Hence, here are 12 of Kanye's most priceless "deleted" tweets:
I hate when I'm on a flight and I wake up with a water bottle next to me. Like oh great. Now I gotta be responsible for this water bottle.
I specifically ordered Persian rugs with cherub imagery!!! What do I have to do to get a simple Persian rug with cherub imagery? Uuuuugh.
Do you know where to find marble conference tables? I'm looking to have a conference… not until I get the table though.
Sometimes I push the door close button on people running towards the elevator. I just need my own elevator sometimes. My sanctuary.
She asked when is fashion week. Uuum… I thought it was every week??!!
Man… whatever happened to my antique fish tank?
I make awesome decisions in bike stores!!!
Man… ninjas are kind of cool. I just don't know any personally.
You basically can say anything to someone on an email or text as long as you put LOL at the end.
Mosquitoes suck.
Have you ever thought you were in love with someone, but then realized you were just staring in a mirror for 20 minutes?
I ordered the salmon medium instead of medium well. I didn't want to ruin the magic.
No Hollywood ending here! The relationship between exes Kris Jenner and Caitlyn Jenner may be over for good, according to Kris' daughter Kim Kardashian.
On her recent very revealing appearance on Watch What Happens Live with Andy Cohen, Kim said that her mother was so upset by Caitlyn's characterization of their relationship in her new memoir The Secrets of My Life, that the pair have stopped talking completely.
Asked if there's a chance they will make amends, Kim said "Zero."
In The Secrets of My Life, Caitlyn wrote that Kris knew about her gender identity before they got married, an object of dispute with the rest of the Kardashian-Jenner clan, who claims that the statement just is not true.
Kim first spoke out about the disagreement in April on The Ellen DeGeneres Show. She said that her "heart breaks" for her mom and that "I feel like it's taken [Caitlyn] a really long time to be honest with herself, so I don't expect her to be honest about my mom now. But it's just so hurtful. I wish her all the success in the world, but not at our expense."