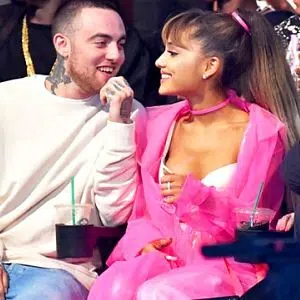 Things are reportedly going so well for Taylor Swift and her British actor boyfriend Joe Alwyn that she's been house-hunting in London. Taylor has been spending a lot of time in London and she's spending a fortune on renting a place, so she's decided it's time to perhaps buy a place. According to my source, she is looking in the swanky neighbourhood of Chelsea (that's where Pippa Middleton lives). One fan claimed to see Taylor wearing a wig while she was looking at homes. Apparently, that's something she's been doing a lot of while in London. She's really wanting to keep to herself, especially
after her highly-publicized fling with Tom Hiddleston was widely ridiculed.
Selena Gomez has opened up about travelling all over the world to see her boyfriend The Weeknd perform. She says, "I love being supportive. I love just being there and having someone's back," she explained in a recent radio interview. "It feels good. I haven't had that feeling in awhile." Selena added that the best part of attending someone else's concert instead of performing herself is getting to put her "hair in a bun" and dancing all night. Selena also touched briefly on her BFF Taylor Swift's new romance with British actor Joe Alwyn when asked if they've had a chance to hang out with their "new people" on any double dates. "I hang out with my new person a lot," Selena replied with a laugh. "Honestly, if my friends are happy, that makes me happy. That's all I care about. So, I'm super stoked, too. It's been a good time."
Angelina Jolie has bought an estate once owned by Cecil B. DeMille located in Los Feliz, California, that had been listed at $24.5 million.
The house, built in 1913 and since restored, is 11,000 square feet and includes six bedrooms, 10 bathrooms and four fireplaces, including one in the master bedroom. The remodeled kitchen includes an island. The property, which measures more than two acres, also features formal gardens, a guest house, a pool house and a swimming pool with cascading fountains. it also has views of the city and the ocean.
The sports website Barstool Sports was slammed last week when writer Chris "Spags" Spagnuolo shared a photo of Rihanna with an accompanying article titled "Is Rihanna Going to Make Being Fat the Hot New Trend?" He went on to claim she was "pushing 180" and looked like she was wearing a sumo suit.
Well Rihanna appears to have responded to that article with an Instagram post. Last night she shared a meme featuring a photo of rapper Gucci Main in 2007 (when he was a little heavier) side-by-side with a photo of his now slimmer self. The caption read: "If you can't handle me at my 2007 Gucci Mane, you don't deserve me at my 2017 Gucci Mane."
Gwyneth Paltrow, who recently claimed that people dislike her because she's attractive and successful, has a new article in her Goop newsletter that says it's okay to be narcissistic. In the piece, "psychological astrologer" Jennifer Freed explains that narcissism is the result of a person not getting the right attention from their parents during childhood. "This is why so many narcissistic people become famous and successful," she explains. "They are driven by accolades."
Fifty-year-old Halle Berry sparked pregnancy rumours on Sunday after she showed up at the Chrysalis Butterfly Ball rocking what very much looked like a baby bump. Red-carpet pics from the event show Halle sporting a sequined cocktail dress that seemed to show off a particularly round belly. Halle also appeared to consciously cradle her round stomach in her hands. But, alas, yesterday she said she's not expecting her third child, joking on Instagram, "Can a girl have some steak and fries?" Halle currently shares 9-year-old daughter Nahla with ex-beau Gabriel Aubrey and 3-year-old son Maceo with ex-husband Olivier Martinez.
As Ariana Grande fans came together in Manchester on Sunday night for her charity concert, they also came to notice a diamond ring on the singer's left-hand ring finger, prompting speculation that she and boyfriend Mac Miller are engaged. "Did anyone else notice @ArianaGrande was wearing an engagement ring?" one fan tweeted during the event, which was broadcast live around the world. Ariana can actually be seen in social media pics wearing the ring as far back as several months ago; she and Mac have been dating for about 10 months. If the are engaged, they are keeping it under wraps, and she only seems to wear the ring sometimes.
Norm MacDonald isn't the kind of comedian to shy away from controversial material. But that doesn't mean he's out there looking to cause trouble. That's why he left a Caitlyn Jenner joke off his new Netflix special.
The joke in a nutshell was that when Caitlyn transitioned, everybody talked about how beautiful she is. But maybe not everyone actually thought that. So, while she deserves love and acceptance, we shouldn't have to pretend she's beautiful.
Norm admits it's kind of a weak joke, and says he won't do those jokes anymore.
He adds, "A lot of people are idiots. You don't want to have a joke be misunderstood and then someone goes and beats up a trans person. I'm worried that someone might get hurt, not offended.
"I know other comedians that go, 'If the joke is funny, I don't care if someone gets beat up.' [But] I don't care if the whole world laughs: If someone gets beat up over a joke of mine, what was the point of doing it?"
Justin Bieber has recently rooted for the Toronto Maple Leafs . . . AND the Pittsburgh Penguins. Not to mention the Cleveland Cavaliers . . . AND the Golden State Warriors.
Well, Justin fully admits that he'll wear any jersey that someone hands him . . . because he's a SPORTS fan, and isn't really diehard about any particular team.
He Tweeted, "I support all sports. I'll put on ANY jersey from ANY pro team. If I'm whack for wearing jerseys they give me out of love, then I'm whack.
"[I like the Maple] Leafs above all . . . but other than that, if you give me any jersey that looks cool, I'll throw it on. I also don't know enough about sports to really have a valid opinion, but I do enjoy sports! And enjoy any high-level sports game."