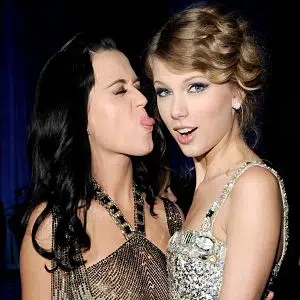 Think your in-laws are bad? Well, Gordon Ramsay's father-in-law Chris Hutcheson Sr. was sentenced this week to six months in jail for hacking Gordon's personal and financial information. Page Six reports that Chris Sr. and his two sons Adam and Chris Jr. once worked for Gordon's company. When Chris Sr. was let go, he enlisted his kids to gain access to the company's technology network a whopping 2,000 times between October 2010 and March 2011. The hacking resulted in several stories about Gordon being leaked to the press. The sons were both given suspended prison sentences. Interestingly, Gordon and his wife Tanya didn't support the criminal prosecution of Tana's father. They have also reconciled since the hacking occurred.
Scott Disick's taken his nonstop European bender from France to England, and his wild ways are starting to worry his friends. After leaving a London nightclub around 3:30 a.m. recently, Kourtney Kardashian's "very drunk" baby daddy and a brunette headed to an apartment party, where "Scott had a beverage in his hand and there were drugs inside." Disick, who's been in and out of rehab four times since 2015, has also made boozy stops in Monaco and Ibiza. "Everyone around him is worried he's on a slippery slope," an Us Weekly source says of Disick's continuous partying. "They aren't angry, just concerned, because he's clearly going through something."
Gwyneth Paltrow and Serena Williams are expanding their brands to include frozen food. Both stars have just become major investors in a year-old frozen meal kit service called Daily Harvest. "Frozen food gets a bad reputation, but it's actually a very practical way to consume nutrient-dense foods," Paltrow celeb-splains in a statement. "Most people don't have access to farm-fresh produce year-round and oftentimes the produce available in the grocery store was picked before peak ripeness…I am so excited to get behind a revolution in frozen with my investment."
According to my source, Taylor Swift is putting her new boyfriend, Joe Alwyn on her payroll. Apparently, it's easy to create a position within her business, which gives Joe a legitimate reason to fly back and forth with Taylor to Tennessee, LA and New York now they're serious and about to go public. The delicate situation here is that she doesn't want Joe to feel indebted to her, but ultimately if he wants to come to America it's the fastest and easiest way of securing a visa. She's super happy with Joe and he's on board with going public now, especially if it's in California — a place he loves. Taylor's excited to get back to LA and feels so much more secure with Joe by her side now.
Jessica Alba's Honest Company is paying the price for misleading consumers. The company recently settled a class action lawsuit for $1.55 million after it was accused of lying to customers about the content of its soaps and cleaning products. The company advertised its products as being free of sodium lauryl sulfate (SLS) but the chemical is actually one of the ingredients in a different compound used in its products. Honest Company will pay any customers who felt they were mislead either via a check or credits that can be used at Honest.com. The company has already formulated the products which featured the chemical.
Britney Spears' Instagram page has been compromised by a group of Russian hackers. The suspected hackers–known collectively as Turla–are believed to have used the pop star's comments section to communicate and spread malicious software. They allegedly chose Britney because she has 17 million followers and thousands of comments on each of her posts, which makes it easy to hide their malicious code. According to ESET, the security firm that spotted Turla's posts on the pop star's page, these particular comments were just a test for a more targeted attack. (The people behind Turla are apparently keen on targeting government and embassy websites.)
Taylor Swift made the latest move in her ongoing feud with Katy Perry by returning to streaming services today–the same day that Katy drops her new album Witness. "In celebration of 1989 selling over 10 million albums worldwide and the RIAA's 100 million song certification announcement, Taylor wants to thank her fans by making her entire back catalog available to all streaming services tonight at midnight," Taylor's team announced on social media Thursday night. As E! points out, Taylor's five studio albums have not been available on streaming platforms like Spotify, Amazon Music and Pandora since 2014. She also penned an open letter to Apple Music in 2015, in which she criticized their decision to not compensate artists during its free trial period.
Khloe Kardashian drops a bombshell about her marriage to ex-husband Lamar Odom on the upcoming season finale of Keeping Up With the Kardashians. In a preview for Sunday's episode, Khloe visits a doctor to see if she can be a surrogate for sister Kim, who wants to have a third child with husband Kanye West. When the doctor asks Khloe if she's ever tried to get pregnant, she replies, "I fake tried. I was married, but I knew the circumstances weren't the healthiest so I just kept pretending I was doing it." She adds, "When I was doing my fertility treatments, they were more so for Lamar. I had to stop 'cause there was much deeper stuff that was happening in our marriage."
How far would you go to win back the love of your life? Well, if you're Sam Hunt, you fly to Hawaii a whopping seven times to woo your ex-girlfriend and make her your wife. "I think last summer I went out to Hawaii about seven times in about three months." Sam says he convinced her on the seventh trip. He continued, "Trying to talk to her about coming back. And the seventh trip, I convinced her." The two ultimately tied the knot in April of this year. Since then, says Sam, "I think it's been a little lopsided these first few weeks of marriage, so I owe her for sure…but she's having fun."