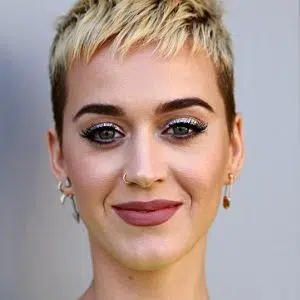 According to my source, Beyoncé is having an entire maternity suite built in her home so she can give birth in private. Privacy and safety is of the utmost importance to both Beyoncé and Jay Z so they really hope to have the baby at home. There will also be an ambulance on standby to take her to Cedars-Sinai Hospital should she or the babies need hospital care. Beyoncé is lying low lately so we're thinking she could give birth any day now.
Former Real Housewives Of Beverly Hills cast member Brandi Glanville says that LeAnn Rimes is "keeping tabs" on her current romance with boyfriend Donald Friese. Brandi says, for some reason, LeAnn seems to be very interested in Brandi's new relationship and has even dragged her kids into it and is saying things to them that she shouldn't.
Earlier last week, Brandi said in an interview that she thought it was just a matter of time before Eddie divorced LeAnn, saying, "In the state of California, after 10 years, you are entitled to half of everything that the other person has and that's it. I really believe he is putting in his 10 years."
Eddie and LeAnn were married in 2011.
Demi Lovato took to Snapchat on Saturday to share an adorable photo with her ex-boyfriend Wilmer Valderrama. She captioned it, "Best of friends no matter what."
During her 72-hour YouTube livestream over the weekend, Katy Perry ranked her former flames in bed. "They're all amazing lovers and I would have sex with all of them after I get out of this place!" she revealed during a Q&A with James Corden. She went on to admit, however, that #1 was John Mayer, #2 was Orlando Bloom and #3 was Diplo. Interestingly, she referred to singer Josh Groban, who she was linked to in 2009, as "the one who got away." Katy also used her livestream to talk about her feud with Taylor Swift for the millionth time. "I forgive her, and I'm sorry for anything I ever did, and I hope the same from her, and I think it's actually… I think it's time," she admits. "There are bigger fish to fry, and there are bigger problems in the world. I love her and I want the best for her, and I think she's a fantastic songwriter." She added, "God bless her on her journey."
Speaking of Taylor Swift, she made all of her music available to stream last Thursday–the same day that Katy Perry dropped her new album Witness. And to add insult to injury, Taylor's back catalog is currently outperforming Katy's record. According to the latest data from Spotify, Taylor has seven songs in the top 200 (two of which are in the top 100). Meanwhile, Katy has just two tracks from Witness–"Swish Swish" and "Chained to the Rhythm"–occupying the same chart. Point: Swift.
Production of the fourth season of Bachelor in Paradise, which was being filmed in Mexico, has come to an abrupt halt. "We have become aware of allegations of misconduct on the set of Bachelor in Paradise in Mexico," Warner Brothers said in a statement. "We have suspended production and we are conducting a thorough investigation of these allegations. According to my source, the controversy is around contestants Corinne Olympios and DeMario Jackson getting drunk and performing sex acts in a swimming pool.
Jennifer Lawrence had a scare on Saturday morning when her plane had to make an emergency landing. Sometimes emergency landings are precautionary . . . but in this case, they were in real danger.
She was in a small, private plane that had taken off from Louisville, Kentucky . . . and at 31,000 feet, one of the engines failed.
The pilot was able to maneuver the plane to make an unscheduled landing in Buffalo. And it's a good thing, because during the landing their only other engine failed in the process. Thankfully, it held out long enough for them to land safely.
Jennifer is safe, and while everyone was checked out, it sounds like no one was hurt.
Jennifer was headed to Teterboro Airport in New Jersey. She's from Louisville . . . and had been back home visiting family.
If you're wondering what Selena Gomez calls her boyfriend The Weeknd behind closed doors, it's not The Weeknd… she calls him by his real name, Abel. In a recent interview she revealed that, she also revealed that she's open about her relationship because she doesn't want to waste energy trying to hide things.
Amanda Bynes is back! In her first sit-down interview in four years, a newly sober Amanda reveals that she's ready to return to acting. Of course, being ready to return to acting and getting acting work are two different things, but if the acting thing doesn't happen, she has an education to fall back on. She went to fashion school and is planning on starting her own clothing line.
Ed Sheeran reveals in a new interview with Billboard that his dream collaborator is, of course, Beyoncé. "She's someone I've been fortunate enough to play with before, and she has incredible energy and an incredible mind," he explains. "That would be something there." In the same conversation, Ed says the song he most wishes he wrote is "Jealous" by fellow Brit singer Labrinth. "I've played it for other songwriters, and they have the same opinion as me–that they wish they'd written it," he adds. "Fantastic concept, fantastic emotionally, sparse, and just like the best sort of songs: not overly complicated but you listen to it and you think, 'That sounds real.'"