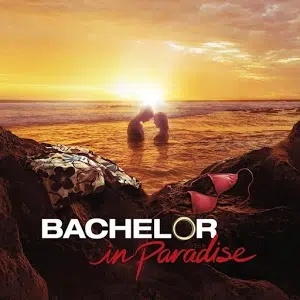 Katy Perry concluded her YouTube livestreaming event last night by performing at a high school in Los Angeles–and used it as an opportunity to extend an olive branch to Taylor Swift yet again. Katy changed a key lyric that previously appeared to take aim at Taylor. Instead of singing the line "Don't you come for me" in the first verse, Katy sang, "God bless you on your journey, oh baby girl."
Katy also addressed Taylor Swift's decision to bring her music back to streaming services on the same day that Katy released her fifth album Witness. Yesterday on TODAY she was asked if it bothered her. She responded saying, "I don't know, I can only do me." When she was then pressed to reveal if her new single "Swish Swish" is a response to Taylor's "Bad Blood," Katy insisted that the track was "not about anyone in particular." She added, "All I have to say to her is I love her and God bless her on her journey."
Julianne Moore is beautiful and looks fantastic for 56… in large part due to the fact that she lives her life in the shade. First off, she never dines outdoors. "No way. I hate it. You're baking in the sun," she tells New York magazine. "Plus in New York, the cars are driving by and all the dirt flies into your food. I'm that person who is like, I want a table inside. But you know what, you can always find one!" Secondly, the actress only walks on the shady side of the street. "You get used to it, and then you can't stand to be in the sun. I can't even take the light because of my eyes," she explains. "I do it to my husband all the time where he'll be like, 'I'm cold' but then I'm like, 'Let's walk in the shade.'" Julianne also shares that she avoids eating sushi before special events because it gives her "sushi face"–her name for a puffy face that comes after consuming too much sodium from soy sauce.
Kris Jenner admits that she is worried that her grandkids will get bullied because of who their parents are. Kris has 6 grandkids with the oldest being 7 and she says, because they had no choice as far as living in the public eye goes, that she's worried about how it will affect them. Of course, her children have been getting bullied for years, and according to Kris, Kim has the toughest skin and as a result of that she often counsels the others. Apparently, Kim is the first person anyone calls if they're feeling like they're getting beat up on.
In a new interview Cameron Diaz has opened about her decision to wait until she was 41 to marry. She said it was a matter of not finding her husband until then. She says she had boyfriends before, but that there is a really distinct difference between husbands and boyfriends. Cameron, who married Good Charlotte rocker Benji Madden in 2015, went on to explain why their opposite personalities complement each other. "We are so different from one another, but we share the same values," she added. "We're totally two peas in a pod. We are both just weird enough for each other."
More details have been released regarding the production of "Bachelor in Paradise" getting suspended. Yesterday it was reported that production came to a quick halt after two people were getting it on in a pool. A lot of people thought, well don't they normally encourage that kind of behaviour?! But apparently, they may have gone too far in the pool, and more so, the word is that Corrine Olympios was too drunk to consent. It was Corrine and DeMario Jackson getting it on.
That doesn't necessarily mean DeMario is in trouble because apparently, he was too drunk too, but the show could very much be in trouble. I guess the next day Corrine didn't remember anything that happened in the pool and she was questioning why the show's producer didn't step in.
There is an investigation taking place and the cast has already been sent back to the States, chances are this is the end of "Bachelor in Paradise."
"Forbes" just released the 'Celebrity 100′ . . . its annual list of the top-earning celebrities. This year, it's topped by DIDDY. That may seem strange since it's been seven years since his last studio album, but he makes almost all his money from his other business ventures, like his Sean John clothing line, Ciroc vodka, a sports drink, and a TV network. And apparently, those things are very profitable, because he's banked $130 million over the past year. That does include some music-related money from his Bad Boy Family Reunion Tour.
Beyoncé is second with earnings of $105 million. Here's the Top 20:
1. Diddy, $130 million
2. Beyoncé, $105 million
3. "Harry Potter" author J.K. Rowling, $95 million
4. Drake, $94 million
5. Soccer stud Cristiano Ronaldo, $93 million
6. The Weeknd, $92 million
7. Howard Stern, $90 million
8. Coldplay, $88 million
9. Mystery novelist James Patterson, $87 million
10. LeBron James, $86 million
11. A tie between Guns N' Roses and Rush Limbaugh, both with $84 million . . . which is a very amusing pairing by the way.
13. Justin Bieber, $83.5 million
14. Soccer player Lionel Messi, $80 million
15. Dr. Phil McGraw, $79 million
16. Ellen DeGeneres, $77 million
17. Bruce Springsteen, $75 million
18. A tie between Adele and Jerry Seinfeld, both with $69 million
20. Mark Wahlberg, $68 million