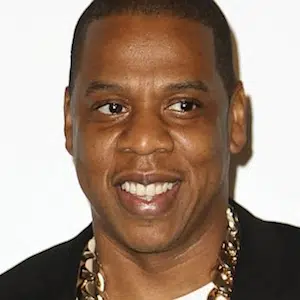 Hanson just slammed Justin Bieber's music on an Australian radio station by comparing it to an STD. The family trio was playing a game called "Whose Song Is It Anyway?" when they were unable to identify "Despacito," Justin's hit single with Luis Fonsi and Daddy Yankee. Zac Hanson said, "I'm glad I didn't know what that song was! I prefer not to get any venereal diseases. Whenever Justin Bieber gets near me or near my ears…I'm out…It's chlamydia of the ear."
Last Friday, the coroner revealed that Carrie Fisher died of several factors, including "sleep apnea, heart disease, and drug use." But that no singular cause of death could be determined.
Well, that may be accurate, but it's only part of the story. The full toxicology report has been released, and it says Carrie had cocaine in her system, along with opiates and alcohol when she went into cardiac arrest on that plane back in December.
There were also "trace amounts" of heroin . . . along with morphine, codeine, and oxycodone . . . plus MDMA, a.k.a. 'ecstasy.' She was also a smoker, and the report also mentioned an anti-depressant and an antihistamine.
Now, that seems like a wild drug cocktail, but she didn't take all of those drugs just before her flight. The report says that the "exposure" to cocaine came within three days of the flight. They also couldn't determine when she took the heroin . . . although it doesn't remain in your system as long as cocaine, so apparently, it was also within three days before the flight.
Carrie's brother Todd said unfortunately none of this was a surprise . . . quote, "If you want to know what killed her, it's all of it."
Paris Jackson recently conducted her entire interview with Vogue Australia via text. Editor-in-chief Edwina McCann admitted that a text interview was something the publication hadn't done before, but that it "seemed appropriate for someone of her generation." The 19-year-old obviously agreed, praising the magazine by saying, "One of the first interviews where my words haven't been twisted, and they get all the info straight from the source!"
Inside the issue, the late daughter of Michael Jackson opens up about being a role model to younger girls. "I already have many young girls looking up to me and I want to be something their parents are OK with them looking up to" she explains.
This is important to know if you plan on writing JAY-Z fan mail anytime soon. Back in 2013 JAY dropped the hyphen from his name. At the time, he said that hyphens were a big deal back in the day, but that they weren't as useful anymore. Well, in a press release for his new album, 4:44, his name is spelled JAY-Z which raised the question if he has changed the stylization of his name. A Roc Nation rep later confirmed that he has indeed changed the stylization of his name to JAY-Z.
Meanwhile, 4:44, the latest album by JAY, is set to drop June 30th via Tidal music streaming service.
Lorde is under fire for comparing her friendship with Taylor Swift to an autoimmune disease. Here's what she said: "It's like having a friend with very specific allergies. There are certain places you can't go together. Certain things you can't do. There are these different sets of considerations within the friendship. It's like having a friend with an autoimmune disease." Fans reacted by criticizing Lorde for being insensitive and pointing out that Taylor's best friend Selena Gomez suffers from lupus–an autoimmune disease. Lorde quickly apologized. "I didn't mention Taylor, but regardless, I f**ked up & that was really insensitive. I'm sorry," she tweeted on Monday
Gal Gadot was paid next to nothing (at least by Hollywood standards) for starring in the blockbuster hit Wonder Woman. According to my source, she made just $300,000 for her leading role in one of 2017's most commercially and critically successful films. Meanwhile, Robert Downey Jr. made a whopping $50 million for starring in Avengers and Henry Cavill earned a sweet $14 million for the first time he played Superman in Man of Steel. To be fair, Gal was a relative unknown when she landed the role of Wonder Woman. It should be noted that Chris Evans also made "just" $300,000 when he starred in the first installment of Captain America.
On last night's episode of The Bachelorette, the topic of race came to the forefront. The hot topic was brought up following a fight between Lee and Kenny when Dean suggested that Lee was only picking fights with the African-American men in the mansion, including Kenny. "The only person I've seen Lee pick fights with have been not the people that he's used to seeing on a daily basis from a cultural perspective," Dean told cameras after the heated altercation. When pressed by a producer to explain, Dean replied, "You know exactly what I mean when I say that."
The moment proved especially poignant because Lee was recently accused of tweeting and deleting a series of racist tweets from his Twitter account ahead of the show.
As expected, fans praised Dean for calling Lee out, tweeting things such as, "Dean just called Lee out, which makes me like him even more. He's a real one!" and "Dean went from eh to my fave for dragging Lee this much."
Tiger Woods confirmed yesterday that he has sought "professional help" after being arrested on suspicion of driving under the influence last month. He told reporters that he is getting professional help to manage his medications and the way he deals with back pain and a sleep disorder.
"This Is Us" star Milo Ventimiglia almost quit acting to become a mechanic after starring on Gilmore Girls. He admits he was fed up at the time. He had participated in a string of pilots that went nowhere. He couldn't catch a break and he saw an ad for an auto mechanic school… it read: 'Everybody needs mechanics, because they need those cars fixed' and he almost went down that path. However, just before he pulled the trigger, Milo went on to be cast opposite Sylvester Stallone in Rocky Balboa and on the TV series Heroes.