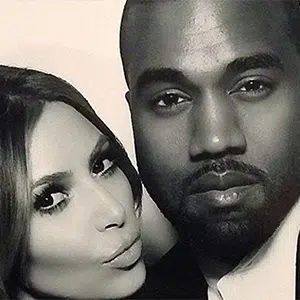 Kim Kardashian-West and Kanye West have reportedly hired a surrogate to have their third child.
Yesterday, somebody posed the question on Reddit, "Which celebrity is genuinely nice?" Here are 10 of the most interesting responses–some may surprise you:
Matthew McConaughey. "I was a TSA employee. Genuinely nice, we had a great chat for about 15 minutes. After he was set, we shook hands, and he had his kids all thank me individually and shake my hand as well."
Taylor Swift. "I wasn't even a fan until I met her. I went to a concert with my friend, who is a super fan, we got picked for the T-Party, which is like a backstage party after the show. She came around to everyone there and spent a few minutes talking with each person. You can tell she genuinely cares about her fans."
Willy Nelson. "I met Willy Nelson briefly when I was 16. I was pouring liquor at an auditorium he was playing at when he walked up, bought a Pepsi and slid a crisp $50 into my front pocket. He winked and said "to the unsung heroes helping me look good onstage."
Kanye West. I was at a store, buying shoes. Next thing I know Kanye walks through the doors. I'm in disbelief, but I play it cool. I continue picking out shoes and glancing over as Kanye AND Kim are looking at coats and some shirts. He glances over at me and nods his head. Next thing I know I hear footsteps and a 'Hey, man.' It's Kanye. I just said 'Hi, holy s**t, I cant believe this is happening". Kanye laughed and we talked for about a minute when he called Kim over. We all talked for about 10 minutes. Without me asking, he said we should take a picture and he had Kim take the one of me and him. He said it was really nice talking to me and WE BRO HUGGED! He was incredibly interesting to talk to, and he is one of the nicest and genuine people I have spoken to.
The Rock. "My cousin took his son to a WWE event for his birthday and then fishing the next day along the river. While they were fishing, The Rock appeared out of nowhere, ready to go fishing with his cousin. The four of them spent the entire day together, the Rock bought them lunch, hung out. It was an epic experience especially for my cousin's son who just turned 12."
Bill Murray. "I met Bill Murray once and asked for a picture. He responded with, 'Who the hell do you think you are?' I kind of had a shocked look on his face, and he finally told me he was kidding, gave me a handshake/bro-hug, and took a picture with me."
Tom Hanks. "My friend is an Uber driver and told me one day that he was sitting at a stoplight and saw Tom standing on the sidewalk. For some reason he decided to shout "Hi, Forrest!" at him, and Tom responded by waving the way his character does in Forrest Gump.
Luke Wilson. "I met him by accident as I was running to catch my ride after my shift, around 3 a.m. He was coming down the hallway at the same time as me, but neither of us were paying attention. I ran smack into the middle of his chest and fell on my butt. He was incredibly drunk but super friendly and apologetic as he helped me up."
Whoopi Goldberg. My wife met her in London, having a smoke outside the hotel we were attending a wedding at. After sharing a smoke together, Whoopi came in and had photos with the bride and groom (my wife's sister and brother-in-law), finally uttering the line of the day 'It wouldn't be a Jewish wedding without a Goldberg.'"
Nick Offerman: "When I met Nick Offerman, he was nothing but pleasant, funny and polite. We had a little chat about Toronto (where I live and where I met him). He mentioned his wife and he loved Toronto.
It sounds like Alex Rodriguez's girlfriend Jennifer Lopez will definitely be tuning in when he appears as a guest shark on the ABC show Shark Tank. A-Rod says Jennifer is an enormous fan of the show. As far as his feelings about Jennifer… well he said in a recent interview that she is an amazing entrepreneur and also one of the smartest women he's ever met.
Faith Hill is on tour with her husband Tim McGraw right now. At their stop in Illinois Faith spotted a sign in the crowd that read, "Will you please tell us boy or girl?" Faith read the sign and asked them what they wanted her to do exactly. They handed her an envelope and announced to everyone that they were having a boy. She then said, "That was honestly one of the best things I've ever done in my life." The couple already share a daughter.
Katy Perry vs. Taylor Swift? That's kids' stuff.
In a recent interview, Chad Kroeger from Nickelback lit up Corey Taylor. He called Stone Sour "Nickelback Lite", and said Slipknot is a gimmick. Well, Corey returned fire yesterday, and it was pretty epic.
He said, "You can run your mouth all you want. All I know is I've been voted 'Sexiest Dude In Rock' wearing a mask. You've been voted 'Ugliest Dude In Rock' twice without one. Stick that up your [A]."
He added, "Everybody else in [Nickelback] I'm very, very cool with; I've hung out with them. It's just 'Face Like A Foot' who I can't really hang out with. He's got a face like a foot. Am I wrong?
"So, dude, curl up in bed with your Hello Kitty pillow and shut up."
Zayn Malik has revealed that he has no interest in being dubbed a "power couple" with his girlfriend Gigi Hadid. "That's not something I want to be a part of," he says. "I'm with her because I like her and I hope she's with me because she likes me. When we come home, we don't really talk about that s**t. We just spend time together as a normal couple, cook food, watch TV, have a laugh." He continues, "I've got into a thing of cooking pies recently." According to Zayn he makes a mean chicken and sweetcorn pie, with Alfredo sauce. He even makes his own pastry.
Faith Hill is on tour with her husband Tim McGraw right now. At their stop in Illinois Faith spotted a sign in the crowd that read, "Will you please tell us boy or girl?" Faith read the sign and asked them what they wanted her to do exactly. They handed her an envelope and announced to everyone that they were having a boy. She then said, "That was honestly one of the best things I've ever done in my life." The couple already share a daughter.
"Bachelor in Paradise" will resume filming, after an internal investigation revealed no evidence of sexual misconduct.
But producers did say they will, quote, "implement changes to the show's policies and procedures to enhance and further ensure the safety and security of all participants."
They also said they won't release videotape of what happened, out of respect for the contestants involved. They didn't name them, but we all know it was Corinne Olympios and DeMario Jackson.
"Us Weekly" claims that DeMario has been asked to return. There's no word on Corinne, although it doesn't seem remotely possible that she'd be invited, or that she'd agree to come back if she was.
Corinne's lawyer isn't surprised that the internal investigation found no wrongdoing. But he says HIS investigation will continue, based on, quote, "multiple new witnesses coming forward revealing what they saw and heard."
Selena Gomez is officially a Coach girl. After announcing her partnership with the brand in December 2016, wearing a custom Coach look to the Met Gala and sitting front row at the label's fashion shows, the singer's first big modeling moment has arrived. Gomez stars in Coach's fall 2017 campaign, shot by famed fashion photographer Steven Meisel.
Legendary actor Daniel Day-Lewis has retired from acting. He's won three Best Actor Oscars . . . for "My Left Foot" in 1990, "There Will Be Blood" in 2008, and "Lincoln" in 2013.
He's the only person to ever win three Best Actor Oscars. And he was also nominated for two others . . . for "In the Name of the Father" in 1994, and "Gangs of New York" in 2003.
He has one more movie in the pipeline. It's called "Phantom Thread", and it's about the fashion world. It'll hit theaters on Christmas Day. It was directed by Paul Thomas Anderson, who also did "There Will Be Blood".
Daniel is only 60, and he didn't give a reason for his retirement . . . other than that it's a "private decision." It isn't surprising though. He went into semi-retirement 20 years ago to become a woodworker and cobbler.
I hate to break it to you, but O.J. Simpson actually has it pretty good in prison. One of his former prison guards told "Inside Edition", quote, "He's the Juice. He's O.J. Simpson. He does his thing."
He's treated like a celebrity, and even gets to jump the line at chow time. He also plays poker, and umpires and coaches softball games.
Oh, and he's got a flat screen TV in his cell. What does he like to watch? "Keeping Up with the Kardashians", of course. The guard says, "He likes to keep up with all the gossip with them."
O.J.'s sister Shirley Baker says the guards call him Nordberg, which was his character from the "Naked Gun" movies. And she adds, "He is in charge of the gym. He is the boss. He makes sure all of the equipment is clean."
O.J. is serving a 33-year sentence at Lovelock Correctional Facility in Nevada for burglary, assault, robbery and kidnapping.
He's been there for nine years, but he's got a parole hearing on July 20th. If he's denied, he doesn't get another one until 2022. O.J. turns 70 next month.