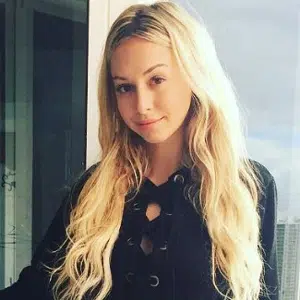 Reports recently surfaced that Kim Kardashian-West has hired a surrogate to carry her third child. And now, according to my source, Kanye West wants to have two or more children. I guess he has in his mind that he would like to have a family of five or six. After having Saint, Kim was told she couldn't carry another baby — that it would be too dangerous. And she was okay with that. It's no secret that she didn't have the best pregnancies. Kim wasn't sure at first, but as Saint got bigger, she talked more and more about a third baby.
The all-star rendition of Bridge Over Troubled Water, featuring stars including Leona Lewis, Louis Tomlinson and Liam Payne of One Direction, James Blunt, and more, is headed for No. 1 in the U.K. and is setting sales records to boot.
Britain's Official Charts Company says the charity song, released Wednesday morning to aid victims of the London apartment building blaze, had already sold 120,000 units across downloads and streaming equivalent sales.
Jennifer Lawrence and "Weird Al" Yankovic are among the entertainers who will receive a star on the Hollywood Walk of Fame in 2018. Other celebrities who will be inducted include Taraji P. Henson, Zoe Saldana, Jack Black, Snoop Dogg, and Shonda Rhimes.
Johnny Depp made an appearance at Britain's Glastonbury Festival last night . . . and apparently, he thought that would be the perfect time to joke about assassinating President Trump.
Even worse, it wasn't even much of a joke.
He was told he could say anything he wanted, so said, "Can we bring Trump here? . . . I think he needs help, and there are a lot of wonderful dark, dark places he could go.
"When was the last time an actor assassinated a president? I want to clarify, I'm not an actor. I lie for a living. However, it's been a while and maybe it is time."
Johnny also said, "It's just a question, I'm not insinuating anything . . . this is going to be in the press. It'll be horrible. I like that you are all a part of it."
The remaining four members of Fifth Harmony have opened up about why they won't be changing their name in the wake of Camila Cabello's departure. They admit that it was obviously a thought since there are only four of them now, but they decided the fans are the fifth member, and they will continue on with the name they have built.
Dave Grohl has revealed that Lionel Richie sent him thousands of muffins after he heard that the Foo Fighters frontman broke his leg ahead of the band's scheduled performance at the Glastonbury Music Festival in 2015. Dave was staying at a hotel in London and his wife came into the room and told him he had just received the biggest basket of muffins she had ever seen in her entire life. Dave says there were 6000 muffins… he got Lionel back though, when he sent him a cauldron of muffins at a town hall event in 2016.
Corinne Olympios' boyfriend is standing by his woman. Her boyfriend's name is Jordan Gielchinsky and he has no plans to ditch the Bachelor in Paradise contestant after she and DeMario Jackson were allegedly caught having oral sex in a pool, as he believes her when she claims she was blackout drunk and taken advantage of. Corinne apparently promised Jordan she wouldn't have sex with anyone else during taping, but he "doesn't count" what happened as a breach of that promise. Meanwhile, my source tells me DeMario was invited back to the set after an internal Warner Brothers investigation cleared him of any criminal wrongdoing, but that he wants nothing to do with the show. Furthermore, some of Corinne's castmates have unfollowed her on social media and aren't supporting her version of events.
Playboy playmate Kendra Wilkinson has revealed that she would accept her 4-year-old daughter Alijah posing for Playboy when she's old enough. "I won't sit here and say that I would like that, but if she made a healthy decision and a healthy choice with a healthy mind to want to pose for Playboy… We are a free home, we are a free spirit," she says.
Kim Kardashian launched her KKW Beauty line this week, and guess what? All 300,000 contour kits sold out within hours, bringing in an estimated $14.4 million for Kim.
Katy Perry made history this week when "Roar" became her third single to reach Diamond status by moving more than 10 million equivalent song units in the U.S. In addition to "Roar," Perry's "Firework" and "Dark Horse" have also been certified Diamond. Eminem and Lady Gaga are the only other artists to lodge two Diamond awards, for "Not Afraid" and "Love the Way You Lie" and "Poker Face" and "Bad Romance," respectively.
The news just keeps getting better and better for "Wonder Woman" and its director, Patty Jenkins. Any minute now, if it hasn't already, it should surpass the $609.8 million earned by "Mamma Mia!" back in 2008.
And when that happens, it will become the highest-grossing live-action movie directed by a woman . . . ever.
The overall record is still held by the animated flick "Kung Fu Panda 2", which made $665.7 million. But "Wonder Woman" has a legit shot at surpassing that, too. It crossed the $600 million mark in worldwide box office on Wednesday.
Now, if you're talking about a movie CO-directed by a woman, the record belongs to "Frozen", with $1.28 billion worldwide. Sorry, "Wonder Woman", but you're not getting there.
Paul McCartney was nervous about recording with Kanye West. Here's how it all went down. Paul says, "I got a phone call and my manager said, 'Kanye West would like to work with you.' And I go, 'Yeah, we'll do it.' I was a little bit nervous at first, because I thought it could go horribly wrong. But I was intrigued to see what he was up to and how he did it. And it was a very intriguing process. You basically don't write songs. You basically just talk and noodle a bit and you record it all on your phone. And then he goes away. And that's basically his record. But it was great doing it because I don't work like that." "I was waiting three months after we'd finished. I didn't really hear anything but 'Hey, bro, what's going on?' But I'm thinking, should I say, 'Did we write a song? Will a record come out of this? Anyway, this arrives and it's a Rihanna song … I said, 'This is great! I have to ring up and say, 'Am I on this?' And he goes, 'Oh, yeah. You're the guitar player.' I go, 'I don't remember.' And he said, 'We sped it up."'