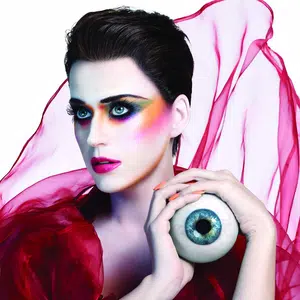 One of my inside sources tells me that Taylor Swift's new CD will feature some breakup songs… basically, she knows what got her here, and she is going to deliver what people want. Thankfully, she keeps breaking up with people, or they break up with her, so she's not short on inspiration. That said, it's not going to be all heartbreak songs, there will be some fun, upbeat stuff on there too.
Well, this is interested! Katy Perry and Chris Martin from Coldplay were both at the Glastonbury Festival on Saturday, and they were spotted getting cozy with each other. No joke, they were spotted hanging out and even holding hands in the VIP are. Katy was spotted whispering in his ear while he laughed… honestly, something seemed to be going on there. We know that Katy loves the British guys, she was married to Russell Brand and recently split from Orlando Bloom—both of whom are British.
Beyoncé and Bruno Mars were the big winners at this year's BET Awards, which were held last night in Los Angeles. Queen Bey, who didn't attend the ceremony, took home five awards-including Best Album for Lemonade and Best Female R&B/Pop Artist. Meanwhile, Bruno Mars took home the awards for Best Male R&B/Pop Artist and his video for "24K Magic" tied with Beyoncé's "Sorry" visual for Video of the Year. The night also saw Chance the Rapper accepting the Best New Artist and Humanitarian awards. And Remy Ma ended Nicki Minaj's seven year winning streak for Best Female Hip-Hop Artist. Performers included Mars, Big Sean, Chris Brown, DJ Khaled, and Mary J. Blige.
Miley Cyrus has been in the entertainment industry for a decade, and only now does she feel that she has the respect she deserves. She says her charity, Happy Hippie, helped her get that respect. She also said that now that she has it, she feels less like she must prove herself and that gives her a lot of contentment. Miley also mentioned that she is an open book and that she likes how her fans treat her like a friend, because that gives her more freedom when it comes to her music. She feels like she can be herself and she will be accepted no matter what. I can see how that would be an awesome feeling.
Heidi Klum's boyfriend, Vito Schnabel, has addressed reports that he's cheating on Heidi. Photos of Vito kissing a mystery brunette at 3:30am were published over the weekend. Vito says the claims of cheating are a "misinterpretation of an entirely innocent situation." He says, he was simply saying goodbye to a family friend before they went their separate ways. Heidi (44) and Vito (30) have been together since 2014.
Keith Urban took to Instagram on Sunday to celebrate his and wife Nicole Kidman's 11th wedding anniversary. "Happy Anniversary Babygirl," Keith wrote alongside a selfie of him and Nicole cuddling and smiling into the camera. "Eleven years and you still feel like my girlfriend!!!"
It looks like Scott Disick and Bella Thorne are back on despite their disastrous trip in Cannes last month. Scott and Bella were spotted holding hands after leaving Lana Del Rey's birthday party in L.A. on Thursday night. One of my inside sources says, "Bella keeps spending time at Scott's house. They have been hanging out every day. She seems to love the attention she gets from hanging out with him. Their relationship doesn't even seem romantic."
Brad Pitt and Elle MacPherson were allegedly spotted on an "intimate date" at an L.A. nightclub last week. My source says, "She was touching his arm a lot and flicking her hair over her shoulder. There was a lot of flirting going on. He was laughing at everything she said and leaning in really close."
Brad and Elle are both 53. They first met in 1999, when Elle was playing Joey's new roommate on "Friends". Brad was married to Jennifer Aniston at the time.
The other rumour, coming off the weekend is that Brad Pitt and Sienna Miller were flirting it up at the Glastonbury Festival over the weekend. Apparently, they were spotted kissing in the VIP area. The two of them were also linked a couple of months ago. When asked about it, Sienna said she wouldn't dignify it with a response.
Last week 50 Cent and Helen Mirren attended the Monte Carlo TV Festival in Monaco. They were on the red carpet together, and one publication printed a photo of the two of them insinuating that 50 had eyes for Helen. Well, 50 played along, posting the frontpage headline on his Instagram while captioning it: "Yeah, I think I love her man. I'm trying not to stare at her. She knows she turns me on. She just has that thing, you know I can't describe it. LOL." Helen is 71 and 50 is 41.
The other day on the "Today" show, the hosts played a game where they talked about their first impressions of each other. And it turns out Matt Lauer and Al Roker didn't exactly get along from the start.
Or, as Matt put it, "We had a rough start. It's amazing we are dear friends now . . . Al said something to me that I did not appreciate, live on television."
Then Al explained what happened. Matt screwed up his name, and Al said, "Wow, not so easy in the big leagues, is it pretty boy?"