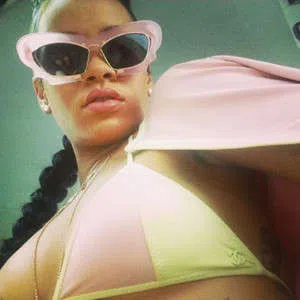 According to my source, the rumours are true, Taylor Swift is in fact working with Drake on her new album. Apparently, she is loving the direction of the album so far – she thinks it's really cool and edgy, so that is what we have to look forward to.
We know that Jay and Beyoncé had their twins, and that they are finally out of the hospital and enjoying the comforts of home, well, according to my source the twins are already getting spoiled! I hear that Jay fell in love with $2.5 million bejeweled pacifiers by Suommo and a 3-carat diamond pacifier set in 18K white gold for $17,000.
Adele shared a handwritten note on Instagram yesterday in which she says that she may never tour again after her final concerts at Wembley Stadium this week. She wrote: "Touring is a peculiar thing, it doesn't suit me particularly well, I'm a real homebody and I get so much joy in the small things. Plus, I'm dramatic and have a terrible history of touring." Adele goes on to explain that the only reason she toured in support of 25 was "to hopefully have an impact on [fans] the way that some of my favorite artist have had on me live." She continues, " I wanted my final shows to be in London because I don't know if I'll ever tour again and so I want my last time to be at home. Thank you for coming, for all of your ridiculous love and kindness. I will remember all of this for the rest of my life."
Rihanna has a new man! He is a businessman named Hassan Jameel. The two of them were recently on vacation in Spain where they were photographed making out in a pool. Honestly, these two were all over each other, and loving every minute of it by the looks of it. Lots of kisses and lots of smiles! Hassan's family owns a Toyota dealership—according to one of my sources his family is worth $1.5 billion, so I'm guessing they own more than the dealership. Regardless, I am so happy for Rihanna!
Another Bachelor couple may be on the outs. Nick Viall and Vanessa Grimaldi "looked miserable" during a flight from Puerto Vallarta, Mexico, to Los Angeles last week. According to one witness, "They didn't exchange five words the entire flight." When they went to get off the plane, Nick grabbed his bag and ran ahead of Vanessa. The witness says they don't seem to even like each other.
John Mayer has responded to his ex-girlfriend Katy Perry recently ranking him her best lover ahead of Orlando Bloom and Diplo. He said, "I don't have a cool-enough thought for you," he continued saying, "I've hacked this game. I pay very little of the price of fame now. I get to play the music that moves me the most. I'm having the time of my life. I'm 39—I remember 32. I don't wanna do it again." Looks like John is done kissing a telling… something he has received several blasts for. As an FYI, John has also decided to replace booze with marijuana. He says, "I put it where drinking used to go. The quality of life has gone up considerably. Drinking is a f**king con. It always felt wrong."
Kylie Jenner has reportedly broken things off with boyfriend Travis Scott after learning he cheated on her. I guess she dumped Scott after she broke into his phone and discovered he had hooked up with "at least 10 women" while they were together. Adding insult to injury, the couple had allegedly just had a long discussion about their relationship being built on trust and made a commitment to each other to never cheat. Oh, and they also recently got matching butterfly tattoos. Oops.
The feud continues, Slipknot frontman, Corey Taylor said this week that Nickelback vocalist Chad Kroeger is as fake as KFC's chicken. "Chad Kroeger is what KFC is to chicken," Corey explained during a radio interview saying, "I'll still eat it, but I'm not gonna feel good about it." The feud between Corey and Chad started when Chad said earlier this month that Corey's side project Stone Sour was just "Nickelback Lite." Corey responded by saying that Chad has "a face like a foot." Stay classy, fellas.
Chrissy Teigen suffered a hilarious nip slip this week while dancing with her hubby John Legend during one of his concerts. Chrissy joined her husband onstage at New York's Madison Square Garden in the middle of his performance of his 2006 hit "Slow Dance." While Chrissy began her performance by backing it up on her man, things went south when they started twirling and her boob briefly popped out the side of her black maxi dress. John was quick to cover his wife up and Chrissy grabbed the mic to tell the audience, "Sorry!"
On Wednesday's Wendy Williams Show, Lamar Odom said he wouldn't consider getting back together with ex-wife Khloe Kardashian, who's moved on with another NBA power forward, Tristan Thompson. "We have to keep our distance," Lamar said of his relationship with Khloe, adding, "I say that with no offense to her." Lamar also said he really misses is Rob. "We were close," he told Wendy. "I haven't met his child yet or anything…I guess maybe it's because I hurt his sister too much. I have no idea. If she was my sister, I would have a problem with me too."
Director, James Cameron is making four "Avatar" sequels, and apparently, he's working on a new technology that would mean you'll see the movie in 3D, without wearing the special glasses. The first sequel isn't even due in theaters until 2020, so it's conceivable that he could get it done… if not for the first one, for one of the later ones.