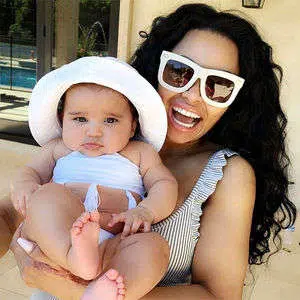 According to my source, Taylor Swift has offered to fly her boyfriend, Joe Alwyn's parents out to Nashville to meet her parents. Taylor is very close with her family, so it would mean a lot to get everyone together. Joe's parents are very low-key so the idea of flying anywhere on a private jet is definitely something new for them.
From what I hear, Demi Moore is interested in dating Tobey Maguire and Orlando Bloom… although not at the same time… I don't think. Apparently, she's been talking with each of them separately. I'm told that she might be a little further ahead with Tobey though.
Ed Sheeran has learned his lesson – don't mention Adele in any of his interviews. Earlier this year, Ed spoke about Adele, saying that she was the "only person I need to sell more records than." The quote however, was taken in the wrong way, and fans all over were calling him out over it. Ed attempting to clarify what he meant in an interview with Megyn Kelly last night. He said, he wasn't being arrogant. In fact, he said, "I think you need to choose someone that's at the top of their game. Like, I probably won't sell 20 million records. And I probably won't ever be as big as Adele. But if you don't aim for the top of the mountain, how are you ever gonna get halfway?"
"The problem is, my point never comes across with that. That quote is now just 'I want to be bigger than Adele.' The word Adele is just something that no one should f**k with, basically." Ed adds, "If you put that in any sentence, prepare to be shut down."
Blac Chyna has filed for a restraining order against ex-fiancé Rob Kardashian, her attorney Lisa Bloom said Friday.
Last week, Rob shocked many by posting graphic photos, including one allegedly showing Chyna's genitals, in addition to accusations of drug use and multiple infidelities on her part.
He also claimed he had spent almost $1 million on her in the last month in the form of jewelry, cars and other items.
Lisa Bloom released a statement on Friday saying Chyna had retained her and that "today we filed for temporary restraining orders to protect her rights. Mr. Kardashian, you are now on notice: revenge porn is illegal," the statement read. "Cyberbullying your ex is harassment."
She continued that she and Chyna believe "that this is an important women's rights issue, as too many women and girls have been slut-shamed by exes. It stops now," Lisa said. "Your attempts to shame and control her are hereby rejected."
California, where both of them reside, has had an anti-revenge porn law since 2013.
Meanwhile, T.I. has responded to Rob's claim that he once paid to have a threesome with Black Chyna and his ex-wife Tameka "Tiny" Harris. T.I said, "Don't tell women's business. That's bad. That's very, very bad." He continued saying, "If a woman trusted you and confided in you with secrets and stuff like that, you don't ever let that–you don't do that. Secrets are sacred, you don't do that." T.I. went on to say that he thinks Rob is going to have a hard time hooking up with other women after exposing Chyna online.
Lorde issued a statement over the weekend after several media outlets interpreted her comments in a recent Australian TV interview to mean she and Taylor Swift were on the outs. "Taylor is a dear friend. I love her very much," Lorde wrote on Instagram. "I want to say one more time that Taylor has been there for me in all my dark and light moments these past five years. All of them." Lorde also defended Taylor's squad. "It was never some exclusive club or secret society, but a wide circle of people, some of whom I know, and some who I've never met, like most wide groups of friends," she noted. "Forgive me for the mild eyeroll I popped when it was brought up as if we're all blood members of a secret cult."
The 'Hot Felon' Jeremy Meeks, cheated on his wife with Topshop heiress Chloe Green. Now here's the sad part, Jeremy's wife of 8 years, Melissa, found out after someone tagged her in an Instagram picture where Jeremy and Chloe were kissing. Melissa (who is a nurse) thought Jeremy was working, and he might have been, but he was also hanging out on a yacht in Turkey with Chloe doing who knows what. To make matters worse, when Melissa tried calling Jeremy, he didn't answer, meanwhile he was posting pictures on his Instagram. When he got home Melissa and Jeremy had a blow out. She told him she didn't think she could continue with their marriage knowing he cheated on her, he said he agreed. Melissa is devastated… Chloe on the other handed posted a picture with Jeremy on her Instagram with the caption: "We appreciate all the love and the hate'". Nice thing for someone who has torn apart a family to write.
Kesha has admitted that she was a "bit hug-traumatized" after Jerry Seinfeld turned her down on a red carpet last month. "I instantly was like, 'Oh f**k me,'" Kesha recalls in a new radio interview. "And I somehow ended up in my very own mini-episode of Seinfeld for like five seconds." The awkward encounter actually made Kesha revisit the age-old dilemma of whether to hug people or behave in a more chill manner. Well, Kesha has decided to keep hugging saying, "Hugging is magical. Hugging is beautiful. It's this beautiful exchange of wonderful soul, energy."
Saturday Night Live producer Lindsay Shookus reportedly left her ex-husband Kevin Miller for Ben Affleck. To add insult to injury, she and Ben allegedly started seeing each other about three years ago–when they were still married to Kevin and Jennifer Garner, respectively.
New footage has revealed that Venus Williams was not at fault in a fatal Florida car crash that took the life of a passenger in another car. According to The New York Times, authorities investigating the collision stated on Friday that "Williams lawfully entered the intersection on a circular green traffic signal." The footage from the crash also shows that a Nissan Altima made a left turn in front of Williams's vehicle, "causing her to stop advancing through the intersection to avoid a collision." While the new information appears to help Williams, Maj. Paul Rogers of the Palm Beach Gardens Police Department said that "the investigation is still underway and a final determination of fault has not been made at this time."