Five years after Jersey Shore ended, there are rumors that cast was seen back on the shore today with a camera crew. Apparently, not everyone is as happy about it as you and I are. The word is that some of the in town establishments have turned down requests to film the show there in fear of it bringing them bad publicity.
There has been no official statement made about the comeback yet, but we do have THIS to go on:
And then the girls were also seen hanging together this afternoon at a steak house nearby: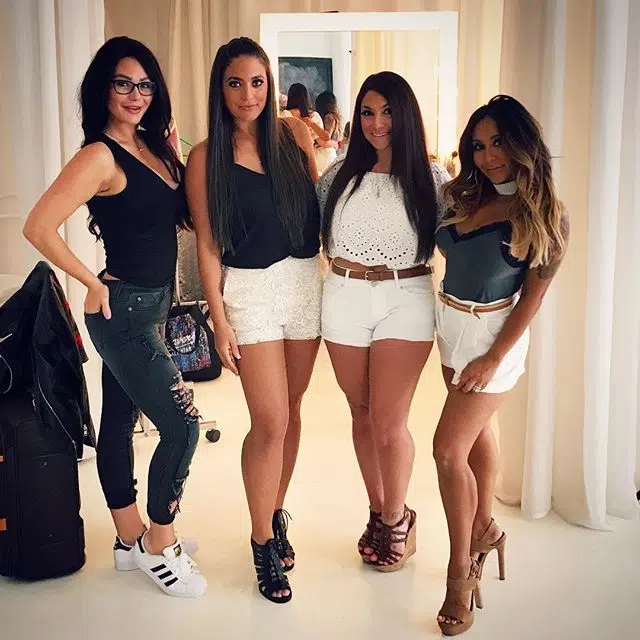 So it's a total possibility that it's happening…would you watch?!