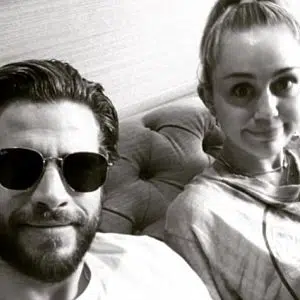 Jay-Z will be taking his headline making album, 4:44, on the road this fall. The rapper will kick off the 30-date trek on October 27th and it will include stops in Toronto and Montreal. Tickets go on sale this Friday.
In related news, a lot of Jay's fans are raising their eyebrows at the tours ticket prices. Many were also vocal about their confusion regarding the prices because Jay's album focuses heavily on spending wisely and wasteful spending.
One person tweeted, "financial advisor Jay Z would not approve of you all buying $200 tickets to rapper Jay Z's concert." Another Twitter user said, "You know what's better than shelling out $200 to go see Jay in concert? Credit." Someone also tweeted, "$455 for two tickets and Jay is telling me I need to be smart with my money while I'm there?"
Blac Chyna is speaking out for the first time following her social media feud with ex-fiancé Rob Kardashian that escalated into him leveling lurid accusations of drug use and infidelity against her and sharing graphic photographs of her, including one of her genitals.
Chyna appeared on ABC's Good Morning America yesterday and said: "I was devastated, of course. I'm like, 'How could somebody, like, post these pictures of me?' This is a person that I trusted. I just felt betrayed."
In the interview, Chyna acknowledged the dramatic ups and downs of their relationship, but said that this time, Rob went too far.
"He doesn't respect me," Chyna said of Rob. "So, if you can't respect me you have to respect the law."
Chyna also admitted to taking part in some of it. She told GMA that she shared a video of herself with another man in an attempt to separate herself from Rob: "If somebody keeps poking at you … you're eventually gonna pop," she said. "[I thought,] maybe if I send this video to him, maybe he'll just leave me alone."
Chyna was granted the restraining order she sought against Rob. Rob's lawyers did not fight the restraining order, instead saying that Rob's behavior was "a spontaneous reaction that he regrets."
He added that Rob has surveillance footage that shows Chyna abusing him physically (she alleged that he became violent with her).
Ashton Kutcher squashed a tabloid rumour that had him cheating on Mila Kunis, and managed to make a point about media coverage of celebrities in general.
Star magazine took a picture of Ashton spending time with another woman and published a story with the headline, "Hey, Ashton! Who's the girl?" In effect, the tabloid was accusing him of cheating on Mila Kunis, whom he's been married to since 2015. They have two children together.
Turns out that "the girl" is his cousin. Sharing a photo of the article, Ashton tweeted: "You should have heard how upset Mila was that I spent the day with our cousin. Sorry Aunt Jodie, these magazines lack integrity."
On yesterday's episode of Live With Kelly and Ryan, Ryan Seacrest announced the news that his ex-girlfriend Julianne Hough had married hockey player Brooks Laich in Idaho, over the weekend. He said, "I know this family, they are terrific people. So, congratulations, Julianne. Happy to see you happy!" Then Kelly asked him if it was weird to see his ex get married to which he replied, "No, I've got several exes that have gotten married. They're all married," he declared. "Then they start having kids… married, kids, one's divorce. I've seen it all. Nothing phases me anymore." Ryan also held up a newspaper clipping that showed newlyweds Julianne and Brooks on a lake and quipped, "I've been on that lake!"
Nicki Minaj's fans when nuts yesterday after Nicki appeared to announce she's pregnant. She tweeted a single baby emoji. She also fed the fire by liking a handful of tweets about the possibility of her being pregnant, including one that just asked "BABY ON THE WAY?????" and another that read "We said 'DROP THE ALBUM' not drop a baby."
Ben Affleck's girlfriend Lindsay Shookus flew to NYC for the weekend, but now she's back in L.A. with Ben. In fact, not only is she with him, I hear she has MOVED in with him. If you ask me, this confirms what my sources have been telling me… they have been together for a while. Apparently, they first hooked up three years ago, when Ben was married to Jennifer Garner. Ben and Jen only legally divorced 3 months ago. I hear that Lindsay is overwhelmed by all the attention she's getting (the paparazzi is hounding her), but she is happy to not be hiding her relationship with Ben anymore. For what it's worth, I hear Ben strayed and ended up with Lindsay because he never felt good enough for Jen and felt she was always trying to change him.
Liam Hemsworth posted a pic of himself in a revealing bathing suit on Instagram yesterday. Before you get too excited, Liam and Miley Cyrus are still happily engaged… although that doesn't mean there will be a wedding any time soon. Miley's mom Tish recently said in an interview that Miley and Liam are "so freaking happy" that they don't feel the need to get married because they feel that everything is perfect the way it is. To make you melt, Liam recently referred to Miley as his "little angel" on Instagram.
As they prepare to celebrate their third wedding anniversary, Jenny McCarthy and Donnie Wahlberg have opened up about their secret to a happy relationship. They don't have make up sex. They said, they wait at least a day, otherwise you run the risk of getting addicted to the fight just for the make up sex. They also talked about how they wish they had met earlier so they could have had children together. That said, Jenny admits, "But, you know what? We've realized we both have sons that are the same age… They're teenagers, so they might not admit it, but they do love each other. We have the perfect family, why add to it? It's like, we're done searching, we found everything we need."
Paris Hilton has rolled out a new perfume that will make you smell like a bottle of wine. Aptly titled Rosé Rush, the fragrance contains notes of rose petal, neroli, lychee, peony, papaya, amber and cedarwood. Paris says, "It evokes confidence and ambition within all women." The bottle is in the shape of a strapless gown that looks very much like a blush-colored version of the dress that Paris wore to the Hollywood Beauty Awards earlier this year. Rosé Rush is Paris' 24th fragrance.