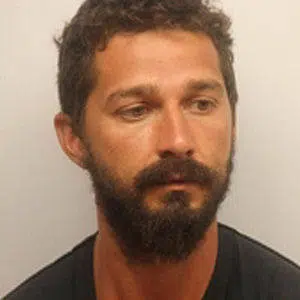 If you are like me, you are waiting patiently, or not so patiently, for Beyoncé and Jay-Z to post a picture of their twins! I've heard that Beyoncé wants to make sure they are in perfect health before revealing them to the world. They were born premature, so it's taken some time to get them on track; Beyoncé is enjoying the quiet and is making sure all their needs are taken care of before anything else.
Well this is juicy, apparently Jennifer Aniston has banned Chelsea Handler from her inner circle. I've heard that Jennifer found out that Chelsea was spilling secrets about her marriage (to Justin Theroux) and talking behind her back. One of my source tells me Chelsea is panicking because she's experiencing deafening silence from Jen and friend close to her…
Late Monday, Kim Kardashian posted a video featuring new items from Kids Supply, her children's clothing line with husband Kanye West. Well, in the video you can see what looks like a white, powdery substance. Of course, people jumped to conclusions and wrote things like, "Kim Kardashian caught with cocaine…" A few minutes later, Kim denied the accusation, writing on Twitter, "I do not play with rumors like this, so I'm gonna shut it down real quick. That's sugar from our candy mess from Dylan's Candy Shop." After followers continued to question her about the alleged drugs, Kim returned to Instagram on Tuesday night and reported that the markings were actually part of the table. "So, we DID go to Dylan's Candy Shop…but after all that, this table in the background, it's a marble table, you guys!" she revealed. "Come on…I don't play like that. I have kids and it's just not my lifestyle. I've never been like that."
New police video of Shia LaBeouf's arrest in Savannah, Georgia, shows him ranting and yelling profanities. In the video shared Shia doesn't seem to understand why he's being arrested, insisting, "I'm a f**king American, I pay my taxes." Shia also brought up President Trump to the arresting officers, saying "You got a president who don't give a s**t about you…so you want to arrest white people who give a f**k?" He also threatened the police with his own legal action, noting, "I got more millionaire lawyers than you know what to do with, you stupid b**ch." Things got weirder at the station, where Shia reportedly reached for an officer's gun–then kissed his hand. Shia was arrested on July 8 for public drunkenness, disorderly conduct and obstruction after someone on the scene allegedly refused him a cigarette.
Blac Chyna has allegedly returned the jewelry and cars that Rob Kardashian bought her after he posted graphic photos and videos of her online. She says she also returned her wedding ring.
In case you don't know, last week Rob shared explicit photos of Chyna on social media and accused her of drug use and infidelity, while claiming he paid her bills, bought her gifts and paid for plastic surgery for her. On Monday, Chyna was granted a temporary restraining order against him.
Despite their severe and ongoing disagreements, Chyna said she will not keep their 8-month-old daughter Dream from him and hopes they can be the best co-parents they can be.
In other news, Pilot Jones, who allegedly dated Chyna in the past, says that she is a hypocrite and a bully. Pilot says that after he and Chyna broke up, his life was ruined. Apparently, she posted his number on social media, which resulted in him receiving death threats. Pilot said he ultimately had to relocate from L.A. He adds that Chyna outed him as bisexual which almost caused him to commit suicide.
Charlize Theron performed many of her own stunts in her new movie, Atomic Blonde. She suffered a twisted knee, bruised ribs and also a strange injury to her teeth. She got it from repeatedly clenching down while she was throwing men over her shoulder. I watched a video of her preparing for the role, yesterday, and it looked intense!
Ben Affleck and Jennifer Garner may be friendly exes these days, but according to my source, when Jennifer first found out that Ben was involved in a fling with Lindsay Shookus, she confronted her on the set of Saturday Night Live. Apparently, Lindsay refused to back down or quit the affair. Now here we are, three years later; Jen and Ben are divorced and Ben and Lindsay are together. Meanwhile, Lindsay apparently started a Twitter account on Tuesday to specifically address the affair, writing, "While I won't comment on the specifics of my relationship out of respect for all parties involved, I will say that under no circumstances did my relationship begin as an affair. While I know this may not be the juicy story that people are looking for, it's the best I can offer."
New parents George and Amal Clooney were spotted dining out with friends near Lake Cuomo, Italy, this week. Amal wore an off-the-shoulder sundress. Meanwhile, George opted for a dark grey shirt for the casual outing. "You'd think that twins would be overwhelming for anyone but they seem to have taken to this like ducks to water, all in their stride," a source told the outlet. "They're both attentive, warm, loving parents." Amal gave birth to twins Alexander and Ella Clooney in London on June 6.
CBS is developing an animated, Michael Jackson-themed Halloween special called "Michael Jackson's Halloween".
And yes, they are working with Michael's estate, so they'll be able to use his animated likeness. And obviously, his music will be on the soundtrack.
The special will be an hour long, and it'll be about two young people who meet 'accidentally' on Halloween night, and find themselves at a mysterious hotel located at 777 Jackson Street.
According to the press release, while they're at the hotel they, "go on an unexpected, magical adventure of personal discovery, culminating in a dance finale [with] an animated Michael Jackson."
The voice cast includes: Jim Parsons, Lucy Liu, Christine Baranski, Alan Cumming, George Eads, Brad Garrett, and Lucas Till from the new "MacGyver" show. The special will air sometime this fall.