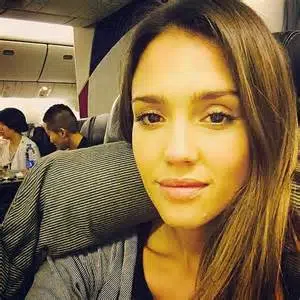 Mindy Kaling is reportedly pregnant with her first child. I'm told that it is "an unexpected surprise." Mindy has yet to confirm she's expecting–or reveal the father–she has previously said she'd like to have children. "I think I've decided that unlike everything else in my life, I'm going to be fast and loose about kids," she that back in 2015. "I'm going to not actively plan, but if it happens, it would happen." Kaling previously dated Benjamin Nugent from 2008 to 2012 and her Office co-star B.J. Novak from 2005 to 2007.
Jessica Alba announced Monday that she and husband Cash Warren are expecting their third child. "Cash and I are officially going to be outnumbered," she wrote. The Honest Company co-founder also added the hashtags "#BabyOnBoard" "#HereWeGoAgain" and "#Blessed." Jessica and Cash married in 2008 and are already parents to 9-year-old Honor and 5-and-a-half-year-old Haven.
According to my source, Rihanna and her boyfriend Hassan are getting married! Not only have heard that they are getting married, but apparently, they are planning two weddings. Neither of them wants to get married in the U.S. They want the place they get married to be special to who they are, which means Barbados for her and Saudi Arabia for him. They obviously aren't concerned about money (because he's a billionaire and she does alright too). What they want is to be in a gorgeous location, surrounded by family and friends. My source says they can't wait to get married. Just the same, I'm told that they do have their lawyers writing up an ironclad contract. After all, love or not, business is business.
Simon Cowell recently paid for a 15 year-old girl's back surgery. Julia Carlile competed on Britain's Got Talent before disclosing she has scoliosis and may have trouble dancing in the future. Simon gave Julia $230,000 for her operation. She says; "Simon came and spoke to us backstage. He said he was paying for it and I couldn't believe it. He didn't have to do it and he has changed my life. There are no words to thank him for how grateful we are. It's just unbelievable. It does not feel real."
Chris Hemsworth thinks that Charlize Theron has what it takes to be the first female 007. He recently said, "Charlize Theron should be the next Bond because she scares the hell out of me. I think she could beat the s**t out of me and most villains out there… She embodies every ounce of strength and nobility and dignity and integrity that character should have." Charlize has since responded to Chris' praise saying, "Oh wow. That's so insanely generous and nice. I don't even know what to do with that. That's really sweet." She also joked, "Chris–so, you got that check I sent you? Thanks, dude. I got your back."
Out of nowhere, with no explanation, Ed Sheeran deleted his Twitter account yesterday.
The action came a day after Ed appeared in a guest role on Game of Thrones, which received a mix of positive and very critical reviews.
It is very possible Ed was just sick of receiving the negative comments. Or, it could have been because of the Buzzfeed article highlighting "24 Tweets Ed Sheeran Will Probably Delete Soon."
Ed is still on Instagram though, and seems happy there. Yesterday he posted a picture of him and his girlfriend Cherry Seaborn "climbing mountains in Peru," as he captioned it.
Back to that Buzzfeed article, it was published after Ed deleted this tweet from 2012 that ripped Kesha's music: "Please sir, if you're gonna listen to your iPod full blast on the tube, don't choose Kesha 'We R Who We R.'"
This is the list of Tweets they believed Ed would delete because he's a superstar whose every move is under scrutiny:
"Is Friends With Benefits out? Mila Kunis is alright."
"Mila Kunis, if you're reading this, holla."
"I'm gonna try to find a film I haven't seen with Mila Kunis in it."
"Since not drinking, I've gone from a medium to a small. God I sounded like a woman there…"
"If you can't walk in heels, don't wear them. Trainers are cooler anyway."
"Men getting ready is throwing on a t-shirt, underwear and jeans Women, please learn from this. It shouldn't take an hour to dry your hair."
"Why do people think I'm Charlie Sheen?"
"Most girls look prettier without makeup anyway. I'm sure most dudes would agree with this."
Harry Styles cried watching his own movie! Harry stars in "Dunkirk", it is his first feature film and he saw the movie for the first time at the premiere in London. He admitted that there were a couple of moments that got him a little emotional, which made him question whether or not he was allowed to cry at a movie that he is in. He also said that it was a bit weird watching himself on the big screen.
Britney Spears is planning to release a new perfume called VIP Private Show. There is an original Private Show which Britney says celebrates the passion she has for dancing. She says she's taking the fragrance to a more personal place with VIP Private Show. I believe, at this point, Britney has 22 difference fragrances.
There's so much to love about "Stranger Things" star Millie Bobby Brown. She's only 13 and she's already shown herself to be a wonderful actress and wise and mature beyond her years.
And now there's this: Millie has created a new Twitter account to, "share love and positivity" . . . and to be there for anyone who needs her. She says, "I will tweet encouragement and advice for situations that need love and help."
It's called Millie Stops Hate. She just started it yesterday, and as of last night she already had about 7,500 followers. Because she's awesome.