As you and the entire world knows THIS is the beautiful, talented queen that we all want to be a little/a lot more like, named Beyonce:
And this is her new wax figure at Madame Tussauds' in NYC: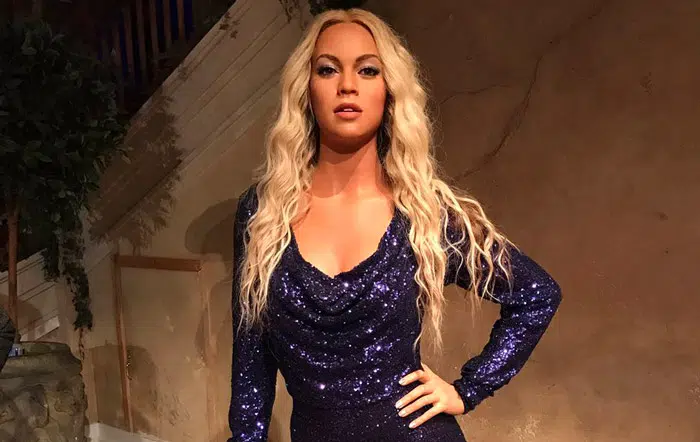 Fans are not too happy with this ' pale impression' of Queen Bey. Many people are saying that she looks like Kate Hudson or Lindsay Lohan.
Madame Tussauds' explains: "Our talented team of sculptors takes every effort to ensure we accurately colour match all of our wax figures to the celebrity being depicted. Lighting within the attraction combined with flash photography may distort and misrepresent the colour of our wax figures."
What do you think?
Photo from Rap-UP, thanks!