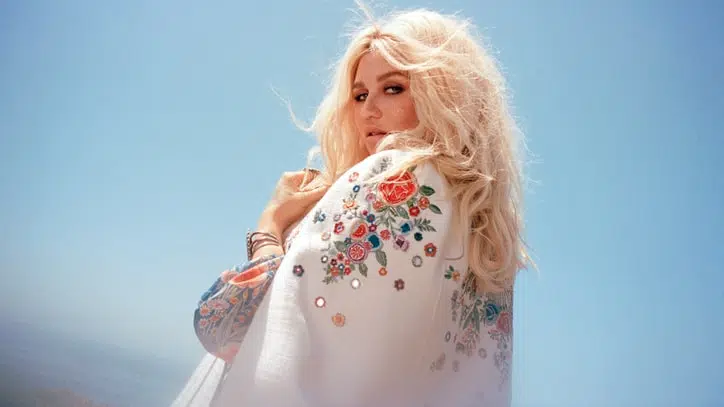 Kesha just dropped her first single, 'Praying' earlier this month after a really, really long hiatus. This emotional and raw ballad comes to us after a a few difficult years where she was wrapped up in a legal battle with her former producer Dr. Luke. During this time she was unable to release any new music. Today, she reveals that a record that she recorded earlier this year will come out August 11th and it's called 'Rainbow'. She says:
"The reason I wanted to name this record Rainbow is because I kind of associate healing with kind of going back to my childlike mind, before I got all twisted and turned and beaten and heartbroken and all those things…Everything was magical and I didn't understand it. The world was so big and beautiful, and I trusted everyone and everything, and it was just so perfect and wonderful….I've done a lot of healing. […] I kind of reference that a lot. What's left in my heart is still made of gold, you know? You heal what you can and keep going."
Yes Kesha! Keep going girl!
Photo from Rolliing Stone, thanks!