A fan account posted this video of Rihanna doing something we all do, pick up multiple snacks:
In the video one of Riri's friends teases her about how quick she is to find food. Then Melissa Forde (Riri's BFF) says, "Stop judging her!" Now, as you can see the fan who posted the video captioned it: "Everybody who calling rob too fat, [Melissa] telling you what to do in this video K!! #mindyourown #eatallyouwant @badgalriri i got you like Melissa."
Rihanna shut the whole thing down by commenting: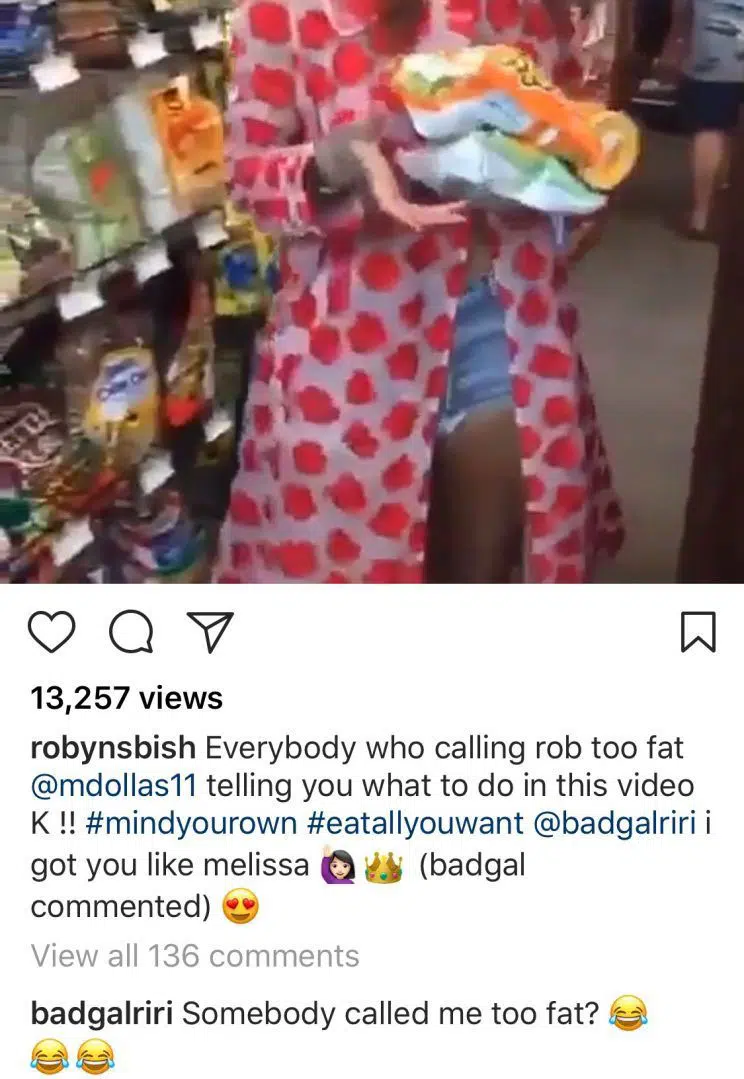 Clearly, she is unbothered and just wants to eat her snacks!
Photo by Starmaxinc.com, thanks!