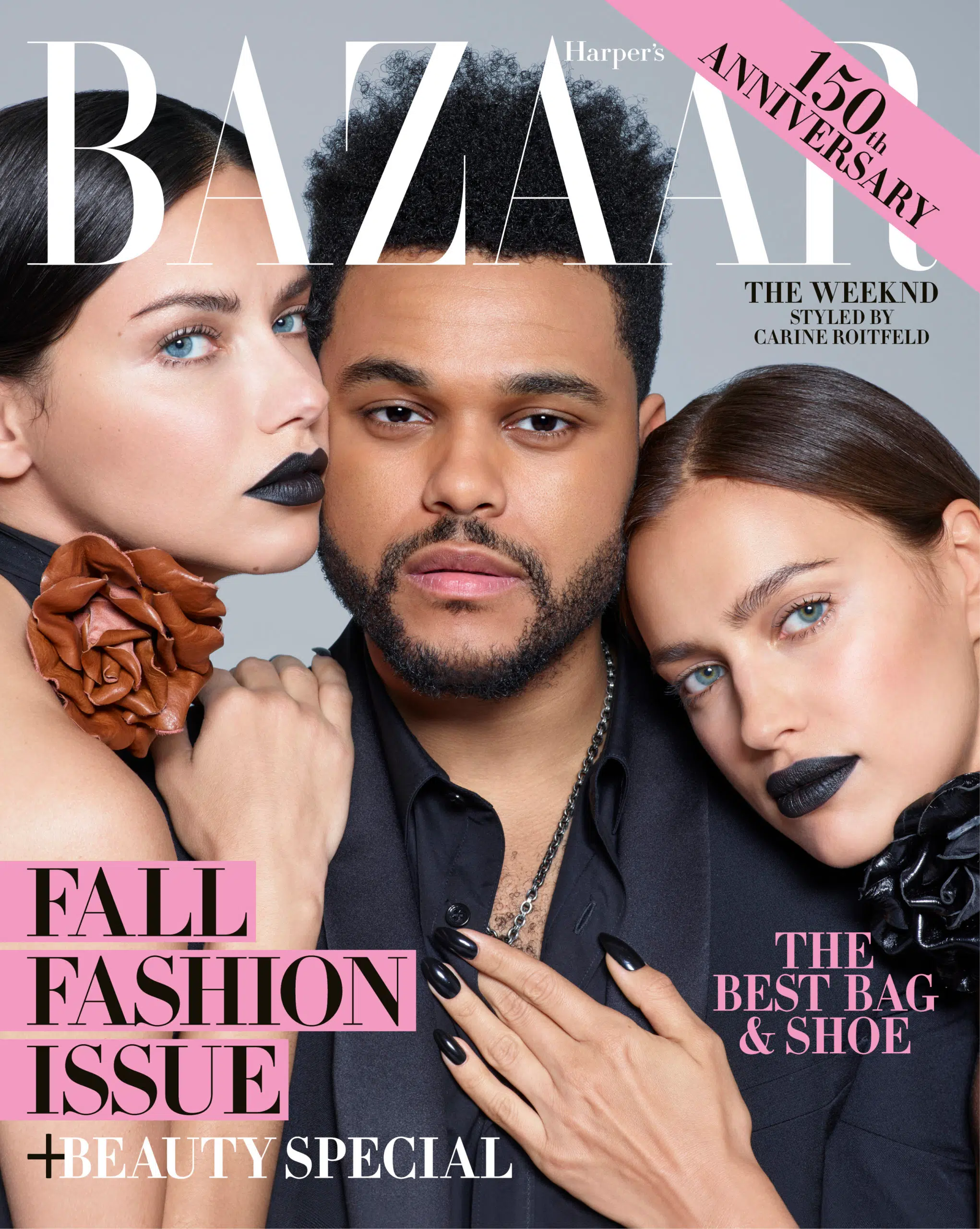 In a new interview with Harper's Bazaar, The Weeknd opens up…kinda!
In a world where fans want to know everything about their favorite celebrities (guilty!) he says:
"I'm not in a rush to let people know everything about me. Mystery is always great…Luckily, the only thing the world demands of me is music. I don't have to give them anything else for the rest of my life."
He also goes on to say that he may retire his stage name: "Kind of like pulling a Ziggy Stardust. Maybe I'll retire from being The Weeknd….maybe I'll just give him a break."
The Weeknd's appearance on this month's cover is for the 2017 Icons issue and will also feature Miranda Lambert, Travis Scott, Karlie Kloss and more.
You can read more in this month's issue.
Photo from Harper's Bazaar, thanks!