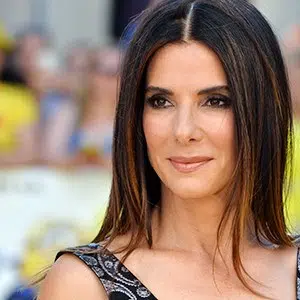 Sandra Bullock is the latest celebrity to provide aid to the victims of Hurricane Harvey in Texas. The Oscar-winning actress, who owns a home in Austin and is a long-time supporter of the American Red Cross, has pledged $1 million to the organization's relief efforts. "I'm just grateful I can do it," she said in a statement. "We have to take care of one another." Sandra also noted that the disaster should bring Americans together. "There are no politics in eight feet of water," she declares. "There are human beings in eight feet of water." This isn't the only time that Sandra has donated funds to an important cause. Since 2001, she's given a total of $5 million to the Red Cross to help out with relief efforts after various disasters. She also helped build a clinic in New Orleans' oldest public high school.
Beyoncé's pastor has revealed that the singer already donated a big sum to her Hurricane Harvey-stricken hometown Houston, adding, "She has, over the years, been very generous to our cause, and we continue to work together." Beyoncé said on Monday that she was working closely with her team at the BeyGOOD Foundation to help "as many" people as possible.
The Kardashian sisters and their mother, Kris Jenner, have pledged $500,000 to Hurricane Harvey relief efforts being undertaken by the American Red Cross and Salvation Army. Meanwhile, Houston Rockets owner Leslie Alexander has pledged to the relief effort. After initially saying he'd give $4 million, ESPN reports that Alexander is now prepared to donate $10 million to the Hurricane Harvey Relief Fund set up by Houston Mayor Sylvester Turner.
A former staffer at Northwell Health in Long Island, New York, has filed a wrongful termination lawsuit after being involved in an incident involving Justin Bieber's visit for a swollen testicle back in May. Kelly Lombardo claims she never accessed the singer's file and simply heard from others he was there for treatment of an STD. However, the hospital maintains that it fired Kelly for being "an immoral employee" who violated Justin's privacy rights. Ultimately, they're saying she was fired for spreading a rumour that he was being treated for an STD… which was NOT true.
Kylie and Kendall Jenner have been accused of appropriating chola culture after unveiling the latest addition to their clothing line's 2017 fall collection. Critics aren't upset about the Kendall + Kylie plaid shirt being sold for $145, but rather the style in which it is being worn and promoted on the sisters' website. The model in the images wears the shirt with just the top two buttons fastened, a black lace bralette underneath, black pants, and huge hoop earrings. It's a look most often associated with Mexican cholo/ chola culture. They are being accused of being culture vultures.
Johnny Depp is auctioning off his Lexington, Kentucky, horse farm next month. The 41-acre property, which had been listed for $2.9 million, includes a 6,000-square-foot brick house with seven bedrooms, a four-car garage, a guesthouse, and three barns. Johnny, who is a Kentucky native, originally bought the farm for his late mother, Betty Sue Palmer. Now of course, he needs the money.
In the wake of Jay Cutler signing a one-year deal to play for the Miami Dolphins, Kristin Cavallari has revealed that she and their three children are staying put in Nashville. "We just moved there, actually, a few months ago, full time, and both my boys are in school. It doesn't make sense to pack up the family just for five months." She jokingly adds, "Sorry, Jay. We'll see ya when we see ya!"
The Bachelor's Nick Viall has spoken about his broken engagement for the first time since splitting from fiancée Vanessa Grimaldi last week. He tells Us Weekly, "I still love her very much, I'm not afraid to say that." He adds, "My friends, my family, and Vanessa and I are still very much each other's support system. We're trying to do that and it's a challenge at times, but we still realize that we're there for each other."
Bachelor in Paradise star Corinne Olympios is finally opening up about her drunken-hookup scandal with fellow contestant DeMario Jackson. She told Good Morning America that she doesn't remember anything from the situation and that it was really unfortunate. She added that she blacked out because of too much alcohol and an unnamed medication she was taking… which she says she is now weaning herself off of. She also made it clear that there is no bad blood between her and DeMario.
In a wide-ranging new interview George Clooney says of President Trump that it's becoming "increasingly clear how in over his head and incapable this man is of being President of the United States." But his tone turns more positive when talking about his wife, Amal. "She's like an Olympic athlete," he says of her ability to deftly parent the couple's infant twins. Of his own paternal chores, George says, "Right now my job is changing diapers," adding, "I really didn't think at 56 that I would be the parent of twins. Don't make plans. You always have to just enjoy the ride."
Record-setting Olympic swimmer Michael Phelps announced Tuesday on Instagram that his wife Nicole is pregnant with their second child. The couple's first tyke, a boy named Boomer, is 15 months old. Meanwhile, Jack Osbourne's wife Lisa also took to Instagram Monday to announce that the couple has a third child on the way. "Literally ate the biggest burrito ever," Lisa wrote alongside a photo of her baby bump as a man-bunned Osbourne looked on. The pair are already parents to two girls, 5-year-old Pearl and 2-year-old Andy Rose.