There have been dozens of reports about this before, but this perhaps is the real deal…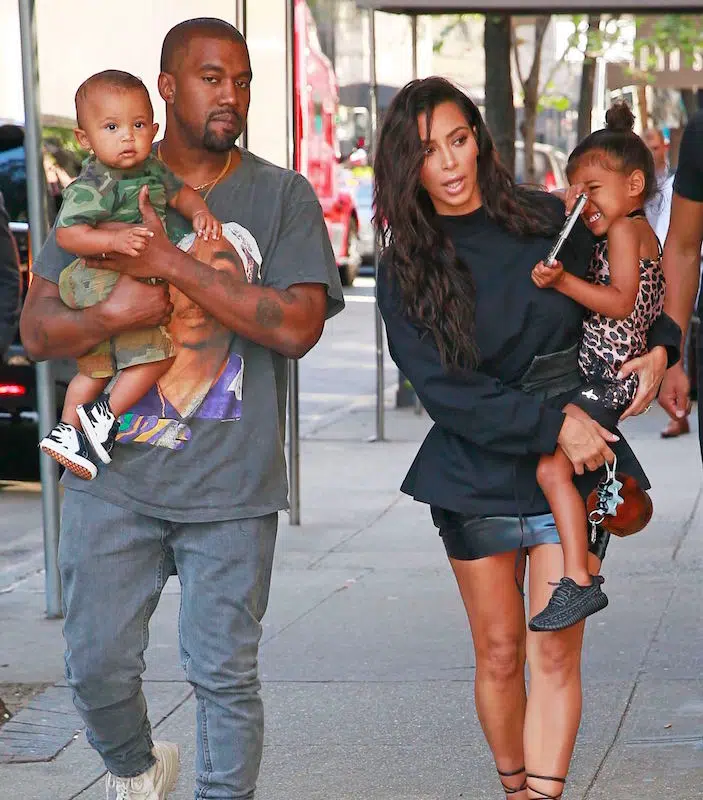 Kim and Kanye are reportedly expecting baby number three via surrogate! Kim suffers from preeclampsia and has had some really bad health scares with her past two pregnancies, so this is the safe route they have chosen. The baby is said to be due in January.
The little one will join big sister North (4) and big brother Saint (21 months). A source close to the family told People magazine: "The entire family is over the moon. Kim had been looking for a surrogate for months until recently when she found the perfect candidate…Given her health scares in the past, Kim felt the need to hire a surrogacy agency that helped serve as the liaison in finding a healthy woman who would be a great surrogate option for her and Kanye. Both of them have been super involved in the process."
*This hasn't been confirmed (yet!) on Kim or Kanye's social media. But we will keep you updated 😉
Congrats!