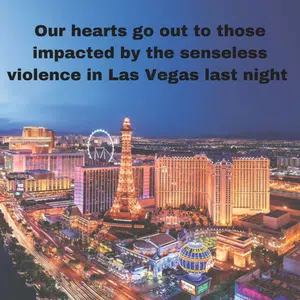 A shooting on the Las Vegas strip has left more than 50 dead and 400 injured. It is now the deadliest shooting in US history.
The shooter was named by police as Stephen Paddock, 64. Police say they believe he killed himself before officers raided his his room on the 32nd floor of the Mandalay Bay hotel, from where he fired multiple rounds at concertgoers at the Route 91 harvest country music festival.
Senseless and absolutely heartbreaking.
Our thoughts are with all those affected.