There is no better way to tell your kids that you love one of them more than the others, than this: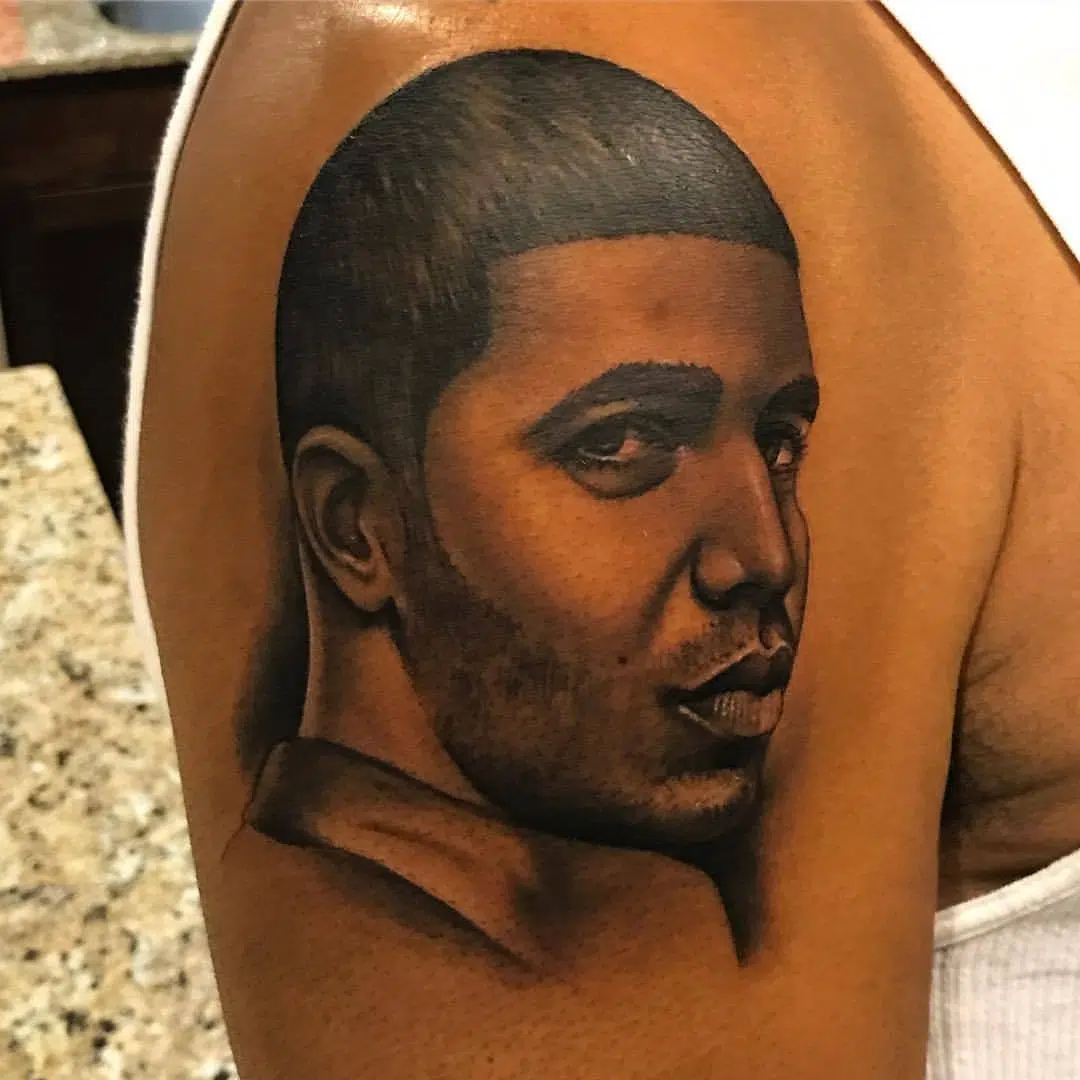 Drake's Dad, Dennis Graham just got this tattoo to show his son some love. The love is returned, as Drake has a tattoo of his father too, and his late uncle and grandmother, and his mother.
What do you think of the tatt?