This is Lady Gaga in her infamous meat dress at the 2010 MTV Video Music Awards:
And this is her new wax figure on display at a museum in Peru, in that same infamous meat dress: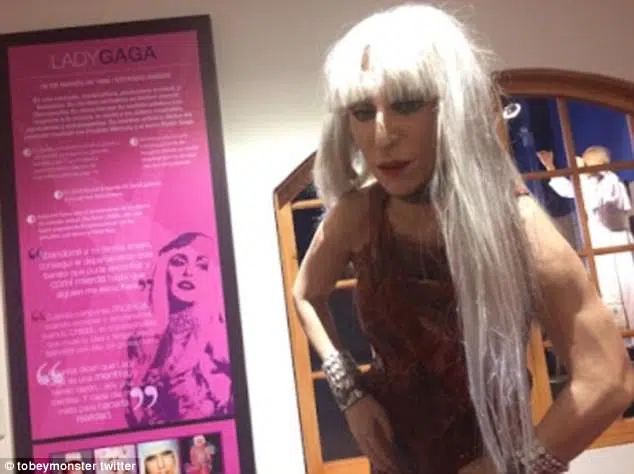 The internet is having a major WTF moment over this, for MANY reasons!
Many say that it doesn't look like her and they are wondering what the deal is with her one very pumped arm?!
What do you think?
Photo by Kevin Winter/Getty Images, thanks!