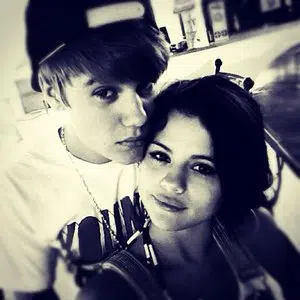 Justin Bieber and Selena Gomez attended church together not once, but three times over the weekend. They went to an event for Hillsong Church held at Microsoft Theatre in Los Angeles on Friday night. Afterward, they enjoyed a private dinner at Morton's Steakhouse. Justin arranged to have the entire restaurant to themselves after it closed and stayed there until midnight. The following day, they were seen at Hillsong Church on two separate occasions. My source tells me, the two of them intended to take things slowly, but it hasn't really worked because they are too excited to spend time together.Even more sexual misconduct accusations against Kevin Spacey were made over the weekend . . . and Netflix has had enough.
On Friday, they fired Kevin from "House of Cards".
This scandal is moving so fast it's hard to keep up with it, but there are now 12 specific people who have accused Kevin of inappropriate sexual behavior in the past, and several of them were underage at the time.
One of his newer accusers is actor Harry Dreyfuss, the son of Richard Dreyfuss. Harry claims Kevin slid his hand up his leg, grabbed his junk and fondled him, while they were in the same room as his dad. This allegedly happened when he was 18.
The number of victims goes up when you include the "multiple anonymous cast and crew members" from "House of Cards".
Kanye West returned to the stage for the first time in nearly a year during Kid Cudi's concert in Chicago on Saturday night. Kanye hit the stage with Cudi to perform "Father Stretch My Hands Pt. 1" from his latest album The Life of Pablo.
Lamar Odom collapsed at Los Angeles nightclub Bootsy Bellows early Sunday morning. In a video, the former NBA player is seen falling to the ground in his VIP booth. Security guards were able to get him back on his feet. As far as I know, a trip to the hospital was not necessary.
The incident reportedly occurred at around 2 a.m., after Lamar had spent several hours drinking. Even so, his publicist Eve Sarkisyan says, "Lamar is doing great. He was dehydrated last night and it was really hot in the club. He had an intense workout earlier yesterday and did not get enough fluids." Lamar turns 38 today.
Alec Baldwin and Hilaria Baldwin are expecting their fourth child. Hilaria announced the news on Saturday with a photo of their three children, Carmen, 4, Rafael, 2, and Leonardo, 13 months. The next day Hilaria baked a cake with a blue middle to reveal they are having a boy.
The 33-year-old yoga instructor and 59-year-old actor have been married for five years. Alec is also the father of 22-year-old daughter Ireland, whom he shares with his first wife Kim Basinger.
Kelly Clarkson admits she felt asexual before meeting her now-husband Brandon Blackstock. "This isn't a downer to anybody I dated before him, but I'm just going to be real: I never felt like, [honestly], sexually attracted to anybody before him," Kelly said during an event at the Highline Ballroom in New York City on Friday. "And I'm not downing my exes. You know, everybody's different. But there was something about him." She went on to say, "I was like, 'Oh that's that feeling…OK! That's what they were talking about in Waiting to Exhale. I just got it. I just didn't have a clue." Kelly and Brandon, who married in 2013, share 18-month-old son Remington "Remy" Alexander and 3-year-old daughter River Rose. Brandon also has two children from a previous marriage.
Sean Combs is Diddy no more. P. Diddy revealed a new moniker on Saturday–his 48th birthday. "I decided to change my name again," he says in a video posted on Twitter. "I'm just not who I am before. I'm something different. So, my new name is Love, aka Brother Love." The artist also formerly known as Puff Daddy goes on to explain that he's been "praying" about the change and won't be responding to any of his previous monikers. "I know it's risky," he adds. "It could come off as corny to some people." Ya think?
Johnny Depp reportedly showed up wasted at the premiere of his new film Murder on the Orient Express in London last week. According to my source, Johnny reeked of booze and had to be held up straight by security. His co-stars, which included Dame Judi Dench, Penelope Cruz, and director Kenneth Branagh, also appeared to give him glances that indicated they were well aware he was drunk. Despite attending the premiere, Johnny ultimately decided against doing any press and skipped the after party as well. In fact, sources say he made a swift exit after telling his colleagues that there were "two hot blondes" he had to see.
George Clooney has opened up about why he hasn't appeared in a movie since Money Monster in 2016. "Look, I acted for a long time and, you know, I'm 56. I'm not the guy that gets the girl anymore," he says. "I shouldn't be the guy that gets the girl. Look, if somebody's got Paul Newman in The Verdict, I'd jump. But there aren't that many like that." He adds, "Acting used to be how I paid the rent, but I sold a tequila company for a billion f**king dollars. I don't need money." George goes on to say that he wants to use his wealth to direct the kind of movies he wants to make. "Nobody was going to make Good Night and Good Luck, Michael Clayton or Up in the Air, and I fought to get those out there," he notes. The actor also shoots down rumors that he's interested in running for office. "I don't have political aspirations," he insists.