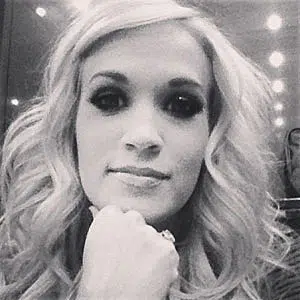 Louis C.K. has admitted that the sexual harassment allegations against him are true.
He released a statement saying, "At the time, I said to myself that what I did was okay because I never showed a woman my [penis] without asking first, which is also true.
"But what I learned later in life, too late, is that when you have power over another person, asking them to look at your [penis] isn't a question. It's a predicament for them.
"The power I had over these women is that they admired me. And I wielded that power irresponsibly."
He added, "There is nothing about this that I forgive myself for. And I have to reconcile it with who I am. Which is nothing compared to the task I left [the victims] with."
Meanwhile, his new movie "I Love You Daddy" has officially been dropped by its distributor. It was supposed to come out this Friday.
FX has removed Louis as a producer on four shows . . . "Better Things", "Baskets", "One Mississippi", and "The Cops". But apparently, they haven't made a decision on his own show, "Louie", yet.
HBO has removed his comedy specials and his 2006 series "Lucky Louie" from its On Demand service. And Netflix has scrapped the second of two stand-up specials he was supposed to do for them.
He's also been cut from the animated sequel, "The Secret Life of Pets 2". Which will be interesting, since he played the lead character, a dog named Max.
Kevin Spacey was dropped from "House of Cards" (due to the accusations of sexual harassment made against him). But that doesn't mean "House of Cards" is done. I have heard that the writers are re-tooling the season they've been working on for eight months already. Word is that the cast and crew will know the future of the show by (American)Thanksgiving.
Shawn Mendes was the big winner at the 2017 MTV European Music Awards last night, where he was awarded Best Artist, Biggest Fans and Best Song for "There's Nothing Holdin' Me Back." The night also saw Camila Cabello taking home the award for Best Pop and Ed Sheeran being named Best Live Artist. The performance of the night came from Eminem, who made his live comeback by taking the stage to perform his new single "Walk on Water." While the official track features Beyoncé, Em was joined onstage by frequent collaborator Skylar Grey and a string section. Other performers included Liam Payne, Rita Ora, U2, and The Killers
Everyone is reporting that The Weeknd is romantically tied to…Justin Bieber's ex, Yovanna Ventura. According to my source they arrived at French Montana's birthday together on the weekend, and were holding hands for the majority of the night.
Taylor Swift marked the release of her new album Reputation by performing on Saturday Night Live this weekend. However, several viewers took issue with her performance accusing her of lip syncing. SNL creator, Lorne Michaels banned lip-synching after the Ashlee Simpson fiasco…Taylor hasn't said anything about it.
In other Taylor news, the liner notes in her new album confirm that the baby who utters the title word on her track "Gorgeous" belongs to mommy Blake Lively and daddy Ryan Reynolds. "Baby intro voice by James Reynolds,"
My source tells me Mariah Carey's boyfriend Bryan Tanaka is now managing her career. Mariah fired her manager Stella last week, which Bryan was apparently behind. I hear he has been working on getting rid of her for a while.
Tyrese took to Instagram again over the weekend, but this time, to issue an apology to his fans and family for his erratic online behaviour over the past several weeks. The Fast & Furious star blamed his breakdown on Rexulti, a drug that's typically used to treat symptoms of depression or schizophrenia. He said, "Have I been stressed about losing my daughter? Yes. But after seeing several psychiatrists and therapists trying to help me out, one of the psychiatrists suggested some medicine, and it really f**ked me up in a real way," Tyrese, who is in a custody battle over his 10-year-old girl, said in a video. "If you know me, the way I know you do, you knew that something had to be wrong, and I was not in my normal mind state." The actor went on to say that he doesn't have a mental illness and doesn't drink, smoke or do drugs. "I'm in the clear now, this is being flushed out of my system and I'm already to get back at 100 percent," he noted.
Carrie Underwood was forced to cancel her appearance at the Country Rising benefit concert last night after breaking her wrist. Carrie fell on a on a set of steps outside her home on Friday; she also suffered some cuts and abrasions. Carrie's husband, Mike Fisher was out of town at the time of the accident, but he came right home to be with her.
Aaron Carter has revealed that he's gained 45 pounds since checking into a health and wellness facility last month. The 29-year-old singer recently shared images on Instagram that showed the dramatic change in his appearance. He says he feels amazing!
Kim Kardashian West threw a cherry blossom-themed baby shower on Saturday in honor of her and Kanye West's third child, who is currently being carried by a surrogate.
$1k, Kim, Khloe, Kylie Baby Pool.
Miranda Lambert's boyfriend, Anderson East thinks no star is too big to fake it . . . even if they have a pretty good excuse. He hit up Instagram last week to call out Garth Brooks for lip-synching at the CMAs. Here's what he wrote:
"I keep a lot of my opinions to myself and respect anyone making music but as a person who tries to put on the best and most honest show I can night after night . . . this truly offends me. I was told country music is three chords and the truth."
As you might expect, Garth's fans jumped all over the post, so Miranda hit up the comments section to agree with her boyfriend.
She wrote, "High five on this babe. If you can't sing, then don't. It's better to be honest than to pretend. I think it's [B.S.]. My favourite performances in the show were live. The truth."
Then, Miranda's ex-husband jumped in. Blake Shelton came to Garth's defense and Tweeted, "Hey Garth Brooks. I still love you. #Hero. #Respect."