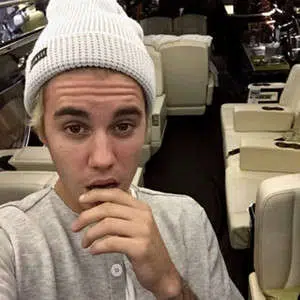 Justin Bieber's back on good terms with his mother, Pattie Mallette. Justin is spending time with his mom in the tropical Maldives, which is huge, considering they've been estranged for years.
Pattie says, "I'm so proud of the amazing young man you are, and the young man you are becoming. None of us are perfect and never will be, (so we will always need patience and grace for each other), but your genuine growing relationship with Jesus is evident in the choices you are making daily and the good 'fruit' you bear," she wrote.
"I admire your character and integrity. You are maturing beautifully and wise beyond your years. You are so funny that I find myself laughing out loud when I'm alone, remembering of something you said or did. And your heart is gold. I love you to the moon and back. #lovemom Ps. Did I mention I was proud of you?"
Selena Gomez called out Nick Jonas for a date gone wrong many years ago. Nick was making an appearance on the BBC Radio 1 Breakfast Show where he played a game of Heart Rate Monitor with the host.
Nick was hooked up to a heart rate monitor and special guests, including Selena, Joe Jonas, and more try to get his heart pounding. Selena said in a video message, "Hello Nicholas, it is Selena Gomez. So, I know what you're doing and I would like to remind you of a time where we all went to Central Park together, it was definitely over 10 years ago. I was wondering if that brought up anything for you, I know Central Park was really beautiful, it was actually my first time."
Nick commented saying, "So this was at a time when my brothers and I were a boy band and we were in Central Park and we were very private about our relationship. And she was unhappy that her Central Park experience was ruined by the fact that I walked about 20 feet away from her," Nick explained. "Even though they were taking pictures of us and obviously we were there together it was like, 'It would be better if we stand about 25 feet apart.' So, it ruined her Central Park experience, so her and Taylor Swift, who was dating my brother Joe walked 25 feet behind us as we walked through the park by ourselves," he continued.
The Twitterverse lost its cool on Thursday when Kim Kardashian West aimed an epic diss at former brother-in-law Lamar Odom. Kim retweeted a link to an interview in which Lamar said he knew his marriage to Kim's sis Khloe was over "when she was on her second or third NBA player." In addition to the link, Kim wrote, "Or second or third brothel" in reference to Lamar's infidelity. As expected, fans responded with comments such as, "A CLAP BACK QUEEN." Chrissy Teigen also chimed in, writing, "[GAHHHHTTTT] EM," while Khloe posted a photo of herself posing with Kim, Kourtney and friend Larsa Pippen. "Never go against THE family," she captioned the shot. Khloe is currently expecting her first child with boyfriend Tristan Thompson.
According to my source, the time has come…Prince William has shaved his head because he is balding.
In other royal news, Meghan Markle may wear a Stella McCartney wedding dress when she marries Prince Harry. My source tells me Meghan has been talking with a lot of designers but has decided that she wants to wear a Stella McCartney design.
I'm told Meghan wants her dress to be modern and young and cool but also very stylish. Meghan wants to be a new type of Royal and wants to support British designers, but she also wants to be young and hip and not follow the more tradition sense of style that Kate has.
Prince Harry is planning a celebrity-filled bachelor party in Switzerland before he marries Meghan Markle. Expectations are that Harry and Meghan will also have a more civilized joint bachelor/bachelorette celebration (also known as a stag-hen party) back in the UK at his favorite polo club. And, Meghan will also likely have her own bachelorette party back home in California.
Oscar-winning actress Helen Mirren has revealed that she was sexually harassed all the time in her twenties. "When I was in between 16 and 23, 24 — men would expose themselves to me often, I would say about once a week… on the subway, on the tube, on the bus, walking down a road and it was like, 'Ugh,'" she recalls in a preview for her upcoming Sunday Today interview. "It's not like you're gonna go, 'Oh my god, that's the most beautiful thing I've ever seen. It's the opposite. It's horror." Mirren goes on to say that she's pleased the Time's Up movement is finally here. "This moment in time, this last sort of four or five months has been an enormous shift going on," she notes. "It's been coming. And I say 'Time's up.' Well it's about time time's up. You know, it's taken a long time to get here."
During a recent appearance on Watch What Happens Live, Gerard Butler revealed that he thinks Jennifer Aniston is a better kisser than Angelina Jolie. Gerard shared a kiss with Jennifer in the 2010 film The Bounty Hunter and with Angelina in the 2003 movie Lara Craft Tomb Raider: The Cradle of Life. Gerard later shared that when he hooked up with Real Housewives of Beverly Hills star Brandi Glanville, he had no idea who she was. "I didn't even know her last name," he declared. "If you don't know her last name, it didn't happen," fellow guest 50 Cent informed him. "Then I'm a virgin!" Gerard joked. He also shared that the craziest places he's had sex are on the side of a volcano and a glacier.
Justin Timberlake and Jessica Biel want their 2-year-old son Silas to have several siblings. In a recent interview Justin said, "I want to have as many kids as we can, if I'm being honest."
The '90s series Party of Five is being rebooted as an immigration drama. A pilot is being written by the series' original creators, which focuses on the five children in the Buendias family as they try to navigate life after their parents are deported back to their native Mexico. The original FOX drama ran from 1994 to 2000 and followed five siblings of the Salinger family after their parents were killed in a drunk-driving accident. The series helped launch the acting careers of Neve Campbell, Matthew Fox, Lacey Chabert, Scott Wolf, and Jennifer Love Hewitt, among others. It's unclear if any of the original cast will make appearances on the new series.
Taylor Swift's alleged stalker is facing new charges of stalking and violating a restraining order thanks to a batch of disturbing emails he sent the pop star's father. "Decided that we are going to end all the Swifts on one day because I can't stand that virus s**t your daughter spread," reads one of Frank Andrew Hoover's missives. Another declares, "The evil family of devils: Scott, Austin, Taylor, Andrew. Sincerely, the end real son of god." Hoover was arrested back in 2016 for violating a restraining order after he followed Taylor while she was in Texas.