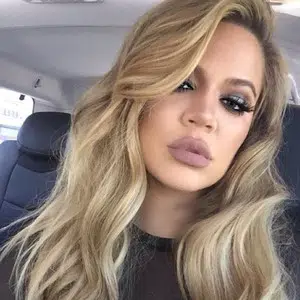 The stylist who previously accused Ryan Seacrest of sexual misconduct is now detailing her allegations, including that he grabbed her crotch multiple times. She says, "As proud as I am and as strong as a woman as I am, as smart as I am and as much work as I've done with therapists, it really affected me," Suzie says Ryan hugged her in his underwear more than 10 times while she was working for him. She also details an incident on the set of E! News, when Ryan allegedly slid his hand in from behind, cupped her crotch, then quickly pulled it away again. Earlier this month, E! closed an investigation into Suzie's claims, noting they had "found insufficient evidence to support the claims against Ryan." Suzie became Ryan's personal stylist in 2007 for E! News.
Kim Kardashian and Kanye West's newborn daughter Chicago has finally made her social media debut. Kim took to Instagram last night to share the first photo of her baby girl, which shows the mommy-daughter duo wearing white robes and a pink-hued teddy bear filter. "Baby Chicago," Kim captioned the image. Kim also gave fans a sneak peek at Chicao's nursery on her official app. Items inside her bedroom include a $75,000 crib and other products recycled from older siblings North and Saint.
Meghan Trainor has a big year ahead of her. She's got a wedding to plan, a new hit TV show and her third studio album on the way.
Over the weekend, Meghan teased her next single, "No Excuses,"… she said she is excited to release new music, especially after recovering from a severe vocal chord hemorrhage, which she thought at the time was going to be the end of her career. After that she said she was in the darkest place ever, but despite the setback and challenges, she overcame it and even fell in love! She says she believes her upcoming third album is her best yet.
Kevin Smith (Clerks, Mallrats) had a very serious heart attack on Sunday night. Plenty of celebrities are wishing him well, including Chris Pratt. Christ Tweeted, "I'm praying my ass off for you cause I believe in the healing power of prayer." And for that, the Internet scorned him.
People started arguing about how "thoughts and prayers" don't do anything, and that's not what Kevin needs right now. They were basically applying the gun control argument to this situation, which is completely nonsensical.
And Chris' "Guardians of the Galaxy" director James Gunn just wasn't gonna let it slide. Here's some of what he had to say: "I think people misunderstand the backlash against 'thoughts & prayers.'
"There is nothing wrong with sending someone positive thoughts & prayers. But when this is coupled with inaction when action will benefit the situation, it's empty.
"If you're offering Parkland shooting survivors prayers, but are unwilling to deal with the problems of gun violence in this country in a practical way, those prayers are empty.
"But no one expects Chris Pratt to shoulder doctors out of the way and perform heart surgery on Kevin Smith. Nor does Kevin need Chris to pay his medical bills. So I think his prayers are appreciated, and about all he can do."
Speaking of "Guardians of the Galaxy", it sounds like Mark Hamill might be in talks to join Volume 3.
A fan Tweeted at James Gunn, and said that he should cast Mark, and James replied, "I think [he] lives around the corner from me in Malibu, so he can just come over and we can talk about it over a cup of coffee."
Mark responded, "I'd be happy to do so . . . both as a good neighbor, and an unemployed actor." And then he added, "DM me for my contact info if you're serious, and a good neighbor." And as far as I know, they've connected.
Good news for Keeping Up With the Kardashians fans who can't get enough of the KarJenner baby boom! While Kim Kardashian West recently welcomed Chicago via a surrogate, and then Kylie Jenner welcomed Stormi to the world, Khloe Kardashian is still plugging along pregnant as ever and dishing out details about her post-birth plan.
Khloe revealed on Sunday's KUWTK that she will eat her own placenta a la sister Kim. Fun fact: Kim says her placenta was oddly big, she got two jars of pills out of it.
Regarding getting married to her baby daddy Tristan Thompson, Khloe says, "I was married before and it didn't do anything for me. I'm in a good, healthy relationship." Apparently Tristan is hoping for a boy… we'll find out on the show soon enough what the sex is.
Heather Locklear was arrested Sunday night for attacking her boyfriend . . . and some cops who were called to the scene.
Heather's brother called the police, because she was having a fight with her boyfriend. One source says she almost bit off the tip of his nose. But whatever she did, it left some kind of "visible mark", so they tried to arrest her.
At that point she became "combative". She punched a female cop and a male cop, then kicked another male officer in the groin.
Heather was charged with one felony count of domestic battery, and three misdemeanor charges of battery on a peace officer. She was released yesterday morning after posting $20,000 bail.
Jennifer Lawrence says she still loves her ex-boyfriend Darren Aronofsky. In a recent interview she admitted that she is friends with most of her exes, including Darren. She said, "I have a theory. I think it's because I'm blunt. I don't think that you can have any sort of bad relationship with anybody if you're just blunt. Everybody always knows how you feel at all times and there's no lying, it's just honesty. Everybody's a good guy to each other. All my boyfriends have been wonderful. Nick [Hoult] was a great boyfriend."