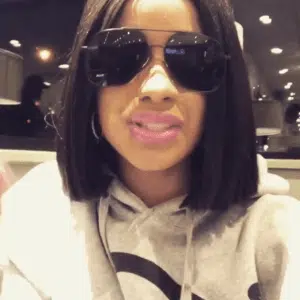 Want to know one of the most common reasons why women don't get on The Bachelor?
There is a new book called "Bachelor Nation: Inside the World of America's Favorite Guilty Pleasure" and it says that women have to go through a lot to get on the show, including a STD test. Also, not surprisingly, women who test positive are immediately dismissed.
But would you like to know what the most common STD is that they find? It's herpes. And sometimes, the women don't even know they have it.
An executive producer says, "Sometimes you'd be the first person to tell a contestant that they had herpes. You'd be like, 'Uh, you should call your doctor.'"
They also ask the women tons of bizarre questions, like "Do you have out-of-body experiences?" . . . "Do you think you can control things with your mind?" . . . "Have you ever wanted to kill someone?" . . .
"If you could have your dream job if they cut off one of your limbs, would you do it?" . . . and "Would you rather have a DDD bra cup or write a cover story for 'Vogue'?
When a woman makes the cut, she pretty much has forfeited her rights in order to get on the show. The contract that contestants have to sign includes this clause:
"I understand, acknowledge and agree that producer may use or reveal personal information which may be embarrassing, unfavorable, shocking, humiliating, disparaging, and/or derogatory . . .
"Bachelor Nation" comes out next Tuesday.
The Kardashian sisters have come out victorious in a trademark dispute involving a bakery that wanted to trademark the name "Kardashian." Hratch Kardashian, one of the owners of the Kardashian Bakery and Grill in Taylor, Michigan, has confirmed that he and the famous family have come to an agreement. He didn't reveal, however, whether he received monetary compensation. Sisters Kim, Kourtney and Khloe initially opposed a filing submitted by the restaurant owners to trademark its logo back in October.
Kate Middleton's third pregnancy isn't registering with her husband Prince William. Yesterday Kate visited a hospital in London and told the father of a young patient there that her husband is having a hard time accepting that their family is about to expand once more. The father told reporters, "I was saying, 'Congratulations, best of luck with the third one,' She said, 'William's in denial.'" The future King doesn't have much time to waste accepting his new reality, as Kate is expected to give birth in April.
Mel B of The Spice Girls confirmed yesterday that she'll be attending Prince Harry and Meghan Markle's wedding along with her other four bandmates. After spilling the beans, she said, "I'm not sure I should have said that…Why am I so honest?" Meghan's long been a huge fan of the girl group, while Harry got to meet them in 1997 after attending one of their concerts.
Being a stand-up comedian, Amy Schumer has obviously heard the one about how the moment two people get married, the woman stops…doing certain things the guy might light…sexually…except maybe on his birthday or Valentine's Day.
Well, it sounds like she wanted to avoid becoming that punch line, because she made a promise to her husband on their wedding day that she would continue to perform that certain service.
On her friend Nikki Glaser's radio show "You Up", Amy said, "In my vows I go, 'But I promise I'll keep [doing that], even though everyone tells me I won't."
Amy made it clear that she's loving married life . . . so far. It's only been a few weeks. But there is one thing she's going to miss . . . being a booty call.
She said, "This show is called 'You Up', right? I don't ever think I'll get a text like that again. You know what I mean? And that made me really happy, but also really sad."
Cardi B has doubled-down on her decision to stay with her fiancé, Migos rapper Offset, after he was caught cheating. She said, "It's not right, what he f**king did–but people don't know what I did, 'cause I ain't no angel," she continued, "It's like everybody is coming down my neck like, 'Why are you not leaving him? You have low self-esteem." Cardi goes on to explain that she doesn't have low self-esteem and wants to "work out my s**t with my man."
Cheating and breakup rumours have plagued the couple since Cardi was spotted without her engagement ring on New Year's Eve. Prior to that, video of Offset with another woman in a hotel bathroom were posted online.
Any new mom knows that baby gifts come rolling in once your little one arrives. But when you're friends with Oprah Winfrey, things get a little more awesome. Just ask Mindy Kaling, who welcomed her first child, daughter Katherine, in December. Mindy says Oprah's baby gift arrived in U-Haul truck. It was a "a hand-carved bookcase, prettier than any professional dollhouse you had ever seen, that contained a hundred of the classic essential books in children's literature". Naturally, it gets better. Each book has 'Katherine's Book Club' on it.
Fans of Shawn Mendes and Liam Payne are super psyched for a possible collaboration between the pop stars and it's all based on an innocent Twitter interaction. Shawn posted a link to some awkward photos of himself splashing in the ocean this week and wrote, "LMAO! Where are these coming from!" Later, Liam replied to the tweet, claiming, "Sorry man I took them…couldn't help myself," with a shrug emoji. Fans were quick to jump in, with one writing, "Liam tweeting Shawn. I DEMAND A COLLAB." Another one pleaded, "Can Shawn and Liam please collab?". Only time will tell if this apparent bromance will blossom into something more.
Scandal actress Bellamy Young has apologized to Ryan Seacrest after suggesting he should "step aside" from his red carpet gig at the Oscars amid allegations of sexual misconduct. "On Monday night on the red carpet, I spoke on record about something I had no first hand knowledge of," Young tweeted on Tuesday. "I trusted that the information that the journalist provided me with was complete, and I gave my general opinion based on the information he provided." She added, "I apologize to Ryan Seacrest. He has been exonerated from the allegations I was told about on the carpet, so my opinion is different now." Bellamy's initial comment came after a reporter for Variety detailed the accusations aimed at Seacrest by a former E! stylist. Bellamy responded by saying, "I think this is the time to step aside and let someone of equal talent that is beyond reproach be in charge."
Jennifer Lawrence has famously refused to diet for movie roles, but she made an exception when she signed on to play a Russian ballerina in Red Sparrow.
The 27-year-old graces the March cover of Vanity Fair, and inside, she breaks down the brutal-sounding experience. "Red Sparrow was the first time that I was really hungry, and disciplined," the actress says. "I can't be in character as an ex-ballerina and not feel like an ex-ballerina."
She filmed the dancing portion first per director Francis Lawrence (no relation), after training for three months and rigorously dieting. Jennifer explains that she had to go back to her regular eating habits for her own sanity—and to be able to shoot the film. She says, "I can't work on a diet. I'm hungry. I'm standing on my feet. I need more energy," Lawrence said. "I remember having a meltdown, freaking out that I had eaten five banana chips."
Previously, when she was told by the powers to be to lose weight, she refused: "For Hunger Games, they told me to lose weight, and then I discovered Jack in the Box." When her diet was over for Red Sparrow, she says that her favorite indulgence became sausage. "I discovered this Viennese kielbasa sausage in an uncircumcised French-bread roll, with pickle relish. I had that almost every day in Budapest — which you can see, because I continue to grow in the movie," she said, laughing. "Dieting is just not in the cards for me."
It can be very difficult to lose a pet . . . so if it was an option, would you consider having your pet cloned? Sounds kinda creepy and weird, right?
Well, Barbra Streisand did it . . . because, well, she had the money.
In an interview with "Variety", she talked about how her beloved 14-year-old dog Samantha died back in November. But before she passed, Barbra had some cells extracted from her mouth and stomach.
That genetic material was used to create two Samantha clones, which she named Miss Violet and Miss Scarlett . . . but so far, it's unclear if it was worth it.
Barbra said, "They have different personalities. I'm waiting for them to get older so I can see if they have her [Samantha's] brown eyes and seriousness."
She also has another dog that's a "distant cousin" of Samantha's . . . so this dog must have been really special.