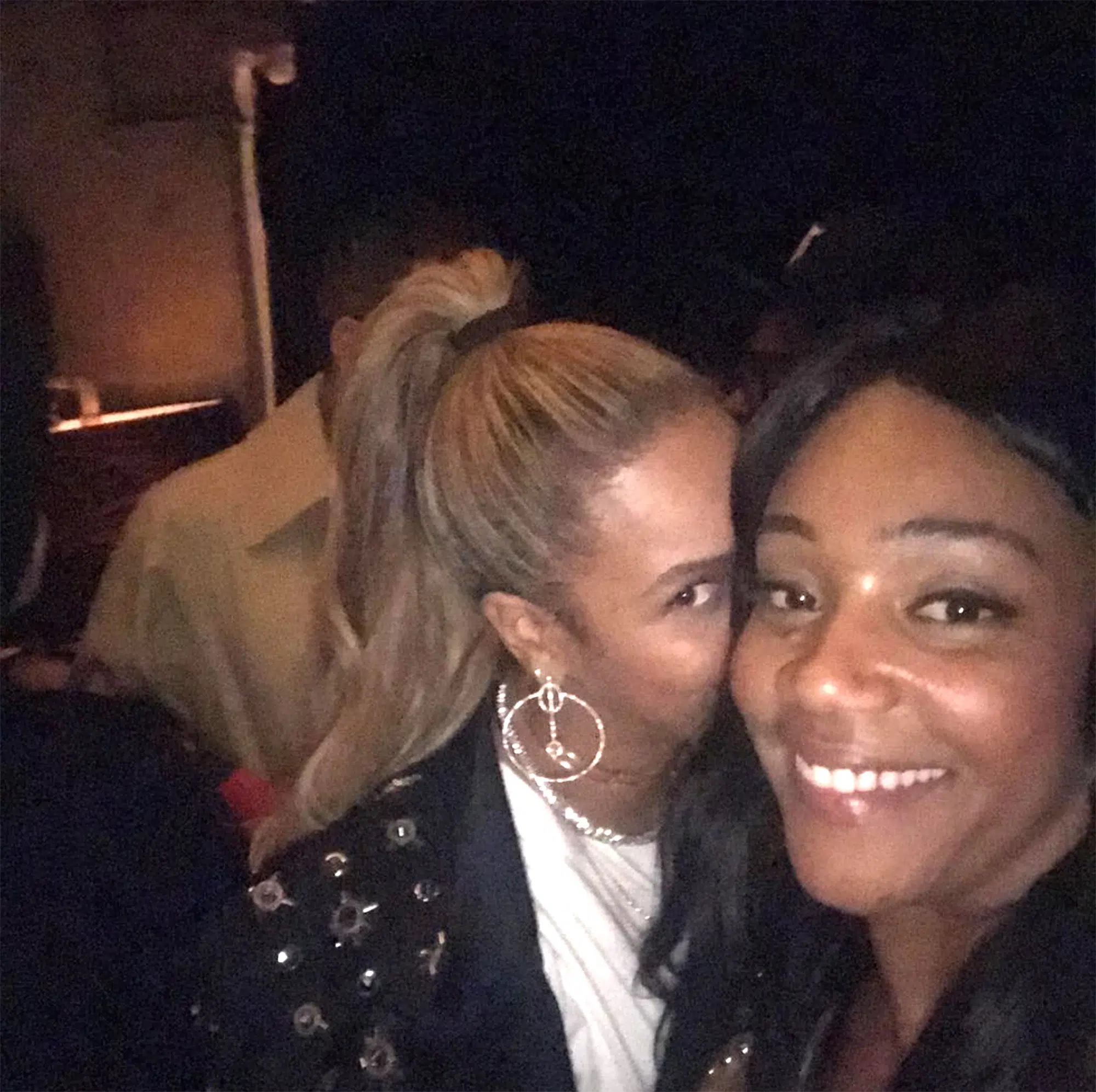 Dua Lipa and Calvin Harris have been messaging one another since meeting at an awards show. Calvin's invited her to LA, where he lives, and she's planning a trip out there really soon. Everyone thinks something could happen between him and Dua. They'd make a really good looking couple and Dua's been telling people how hot Calvin is."
Oprah only has one backstage demand. "Just sparkling water! I'm very much aware that I walk into a room and people have a certain expectation of a diva! Listen, I have dealt with celebrities over the years and I don't want to be that girl! I learned a long time ago that from me every whisper becomes a shout!"
Ashton Kutcher and Mila Kunis are determined that their children understand the value of providing for themselves. Ashton says that he and Mila won't be leaving any money to their 3 year-old daughter Wyatt and 15 month-old son Dimitri. He says: "My kids are living in a very privileged life… and they don't know it…And so if my kids want to start a business and they have a good business plan, I'll invest in it but they're not getting trusts."
(So…who gets the money?)
Someone stole Frances McDormand's Oscar off her table at the Governors Ball after the ceremony. He fooled around with it for a bit, and even made a video claiming that it was his, and that he'd won it "for music."
Fortunately, he was caught. Frances' rep later said, quote, "Fran and Oscar are happily reunited and are enjoying an In-N-Out burger together." She was apparently willing to let the thief off the hook, but he wasn't that lucky.
He's a 47-year-old man named Terry Bryant, and he was arrested and booked on felony grand theft charges.
He had a ticket to the event, and apparently grabbing and holding award show trophies is his 'thing.' The "New York Post" has photos of him with a SAG Award and a 'Golden Popcorn" MTV Movie Award.
It's unclear if he planned on actually running off with Frances' Oscar.
Meghan Markle will reportedly be baptized and confirmed into the Church of England by the Archbishop of Canterbury, Justin Welby, in the coming weeks. The private service will take place at the chapel at Kensington Palace, and that Meghan's parents are expected to attend. The event could also be the first official meeting between Meghan's father and Prince Harry. "He's only believed to have spoken on the phone to his future father-in-law," the source notes. Markle identifies as Protestant but went to an all-girl, private, Catholic college preparatory school in Los Angeles.
Tiffany Haddish was being interviewed by Kelly Ripa backstage, and they played a game of Marry, Date, or Ditch. Her choices were Brad, George Clooney, and Javier Bardem.
But when Brad's name came up, she said, "Oh I just met him in the elevator, he said in one year if he's single and I'm single we gonna do it, so you know what that means.
"But he do got seven kids, I don't know if I could deal with a man that's got that many kids."
Oh, and for the record, it was marry George, date Brad, and ditch Javier . . . because she doesn't know who he is.
You ever wonder what might have been had you made a different decision at a critical juncture in your career? Well, Molly Ringwald's probably got you beat: She turned down the lead role in Pretty Woman, only to watch her career flounder as Julia Roberts went on to become America's sweetheart. To this end, People compiled a list of 19 iconic roles that almost went to different actors. Below are nine highlights (click on link for all 19):
Brad Pitt, Almost Famous. Although Billy Crudup took on the Almost Famous role of the rock star Russell Hammond, Pitt shot a few scenes for the film's writer-director Cameron Crowe before dropping out due to creative differences. According to Crowe, the role was written with Pitt in mind.
Hugh Jackman, James Bond. In an interview with Variety, Jackman opened up about getting the opportunity to play James Bond following the success of X-Men—a role he eventually turned down after being told he didn't get a say in how the story of James Bond went.
Emma Watson & Miles Teller, La La Land. "The casting of this movie during the six years it took to get made went through lots of permutations, and it's true there was a moment where Emma Watson and Miles Teller were doing it," La La Land director Damien Chazelle told Uproxx. The roles ultimately went to Ryan Gosling and Emma Stone, who won a Best Actress Oscar for here performance.
Rumer Willis, Gossip Girl. The CW's casting director David Rapaport revealed that the network was gunning for Rumer Willis to play the star role of Serena van der Woodsen. Blake Lively ended up nailing the role.
Christina Applegate, Legally Blonde. Applegate recently told ET that the script for the 2001 hit about sorority girl turned lawyer Elle Woods initially came her way, but she was leery about taking on another "dumb blonde" role since her TV series Married…With Children had just wrapped.
Molly Ringwald, Pretty Woman. "I don't specifically remember turning it down," Ringwald recently said on Reddit. "The script was okay, but I gotta say, Julia Roberts is what makes that movie. It was her part. Every actor hopes for a part that lets them shine like that."
John Travolta, Forrest Gump. While Travolta reportedly has said that passing on Gump was a big mistake, he went on to make a splash at the box office that same year with Pulp Fiction and even competed against Tom Hanks for the Best Actor Oscar. Ultimately, Hanks took home the gold.
Johnny Depp, Ferris Bueller's Day Off. The future 21 Jump Street star was John Hughes' first choice for the titular role, but he had to turn it down due to scheduling conflicts. Depp later conceded during an Inside the Actors Studio interview that Matthew Broderick did a "great job" in the film.
Al Pacino, Star Wars. The actor was offered the part of Han Solo in the 1977 space vehicle, but passed on it because he felt it was too "out there."