Join Jenni with Team Diabetes!
The New Hot 89.9 believes that 2018 is the year that YOU do something amazing.
 Join Jenni by signing up today and in 2018 you can walk, run or hike with Team D in EDINBURGH, SCOTLAND!   You're starting to feel amazing already aren't ya?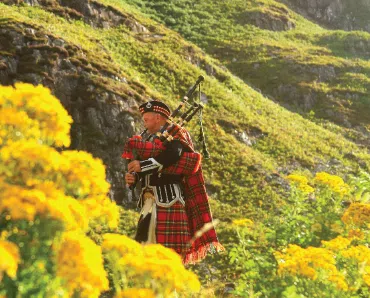 Join Team Diabetes for an INCREDIBLE trip to Scotland for the Edinburgh Marathon Festival. Noted as the fastest marathon in the UK, the flat course and scenic route are sure to help you achieve your PB. The Edinburgh Marathon is the second largest in the UK and is a sold out event every year. Not a runner? Join Team D for a fantastic Scottish Hike. From exploring the beautiful rolling hills of the Scottish countryside to the bustling city streets of Edinburgh – this will be an adventure hike and urban trek!
Sign up now to enjoy some seriously cool incentives and for the adventure of a LIFETIME!
CLICK HERE To Sign up or for more information.
If you have any questions please feel free to reach out to Nadine Cornelius at nadine.cornelius@diabetes.ca