THE REPS OF THE NEW HOT 89-9!
We're always on the go! You'll find us at big events and small events! Festivals, concerts, schools, nightclubs, sporting events, community and fundraising events… or even just cruisin' the streets in our two HOT & SEXY CRV's from CIVIC MOTORS HONDA!
THE NEW HOT 89-9 STREET TEAM IN THE COMMUNITY
The Ottawa community is very important to us here at the New HOT 89-9 and we strive to help out wherever and whenever we can. Do you want The New HOT 89-9 Street Team to attend your community or fundraising event? Email the Promotions Department at promo@hot899.com  and tell us all about it!
We LOVE meeting new people each and every day. Maybe we'll be running into YOU soon!
JOIN THE TEAM
We are always looking for great talent to add to our fabulous team. Are you looking for a part-time job like no other?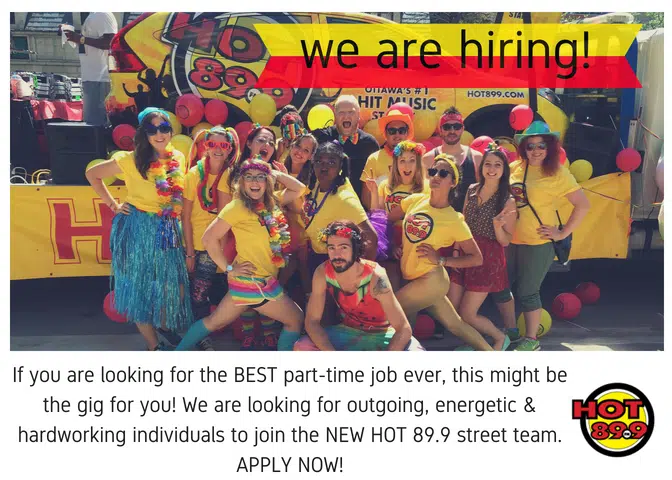 Please email applynow@hot899.com with your resume & in 89 words or less – tell us what would make YOU the perfect street team member!
*please note, minimum G2 license required
The New HOT 89-9 Street Team — Powered by Civic Motors Honda